Participants and lecturers came either from major Hungarian educational centers (University of Debrecen, Eötvös Loránd University and University of Szeged) or from significant universities located in Kazakhstan (Eurasian National University, Kazakh National University, Astana IT University, Amanzholov University, Nazarbayev University and Utemisov West Kazakhstan University). This dual feature was meant to support the intention of the conference organizers to offer an insight to those interested in the academic life of this Central Asian country of huge potentials in all respects.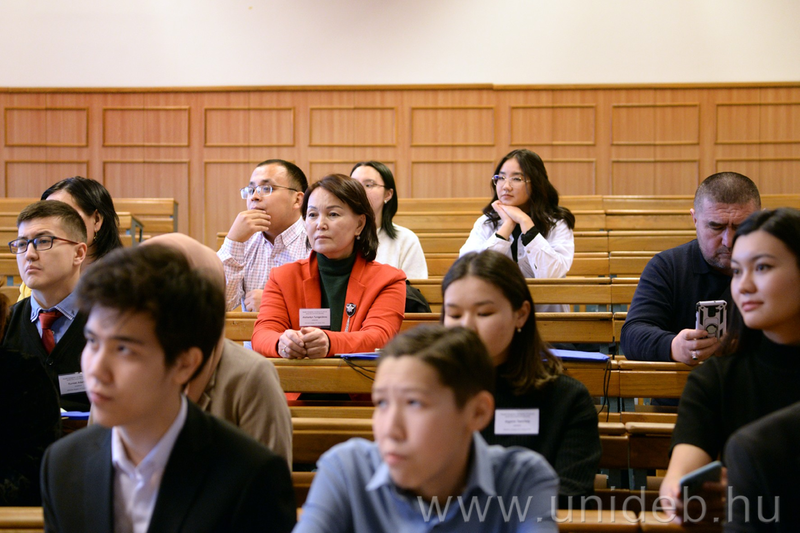 "In addition to cooperation with Western countries, Asian partnerships are becoming increasingly important in our university's international network of relations and, in particular, our relations with the countries of the Central Asian region are developing spectacularly," said Elek Bartha in his opening address.

In his speech, the Vice-Rector for Education of the University of Debrecen (DE) emphasized the importance of the fact that we have concluded about a dozen bilateral cooperation agreements with the universities and academic institutions of Kazakhstan in recent years, as a result of which there are 141 Kazakh students currently enrolled at our institution.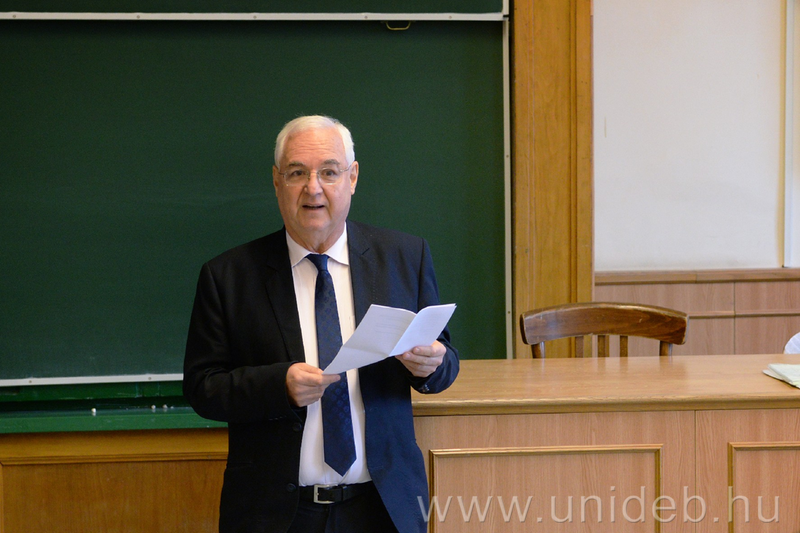 "In addition to fitting well into this strategy, the current conference can also be considered a significant step because it has been established through the initiative of a generation of young researchers from the two countries and organized by Kazakh doctoral students of the Department of Ethnography with the participation of young scholars representing several disciplines," highlighted Elek Bartha.

The "mastermind" behind the conference has been Nazira Abdinassir, Kazakh ambassador of the National Association of Doctoral Students (DOSZ), a second-year Ph.D. student at the Doctoral School of History and Ethnography of the University of Debrecen.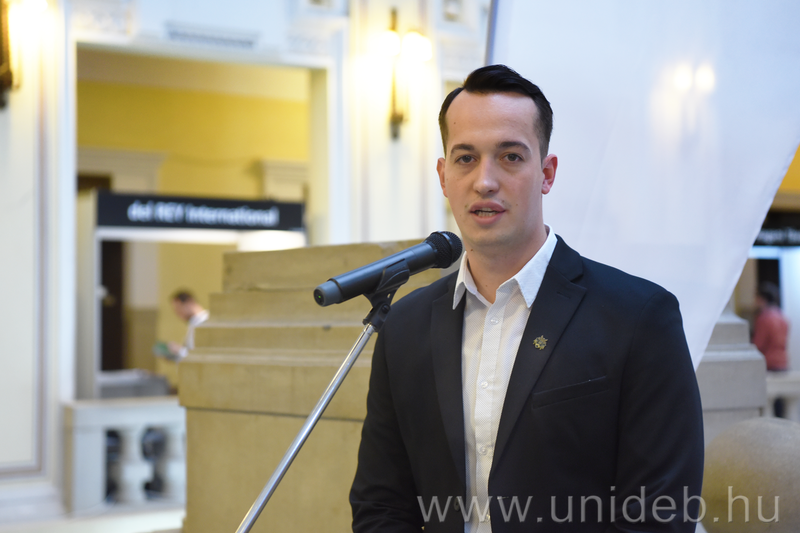 "The ambassadorial system, in which international doctoral students pursuing doctoral studies in Hungary receive help in organizing their own communities and promoting professional scientific and scholarly relations, was launched as a pilot project in the academic year 2021/2022 by DOSZ. In 2022/2023, as many as 37 countries will be represented in the system by doctoral student ambassadors, who – among other things – organize press briefings, roundtable discussions and academic conferences, thus extending the relationships between their home country and Hungary," said Dániel Molnár, President of DOSZ to the portal hirek.unideb.hu.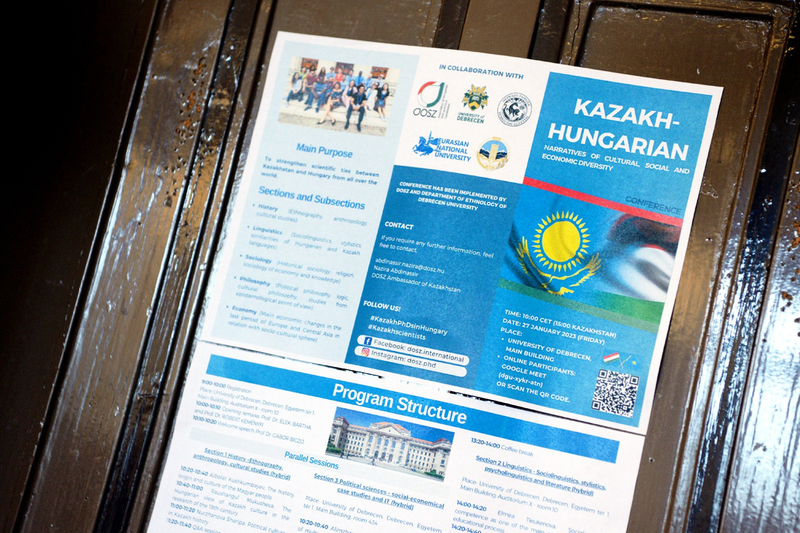 At the English-language conference on Kazakh-Hungarian cultural narratives, social and economic diversity, which was organized in a hybrid (online/virtual and personal attendance) format, presentations were delivered by university lecturers and doctoral students as well as BA and MA students in three thematic sections.

"This conference provided an opportunity to present scholarly presentations that examine the two countries from historical, cultural or economic perspectives, or talks in which Hungarian researchers analyzed Kazakh aspects or Kazakh researchers analyzed Hungarian aspects," – said Professor Gábor Biczó.

The representative of the Doctoral School of History and Ethnography at UD for international training emphasized that the meeting also created a platform for the actors of the development of Kazakh-Hungarian cultural and diplomatic relations to get together, thus facilitating further cooperation at individual, institutional and national levels.

The presentations of the event were delivered in three sections: following the talks in the historical and ethnographic-cultural anthropological block, topics in political science and socio-economic research were discussed, while in the closing section, representatives of various linguistic trends and literary studies gave presentations, primarily representing the social sciences and humanities.

The presentations given at the conference are expected to be published in the near future in the form of a collection of proceedings and as a part of the book series issued by the Department of Ethnography.
Press Centre – BZs