"The University of Debrecen gives special consideration to its international students as we have more than seven thousand students coming from over 122 countries; their culture is an integral part of our institution. What is more, culinary traditions are inseparable from the culture of each nation. The same is true for Hungary; our gastronomy is a prominent part of our history and life", said Endre Harsányi, Vice Rector for Agricultural Innovation and Training Development at the University of Debrecen in his opening speech.

Most of the international students of the University of Debrecen – more than two thousand – are medical students studying at the Faculty of General Medicine. Therefore, students were also greeted by László Mátyus, Head of the Faculty.
"I am more than happy to see this event organized again, and I think it is quite fantastic to have so many groups joining this initiative", said László Mátyus, Dean.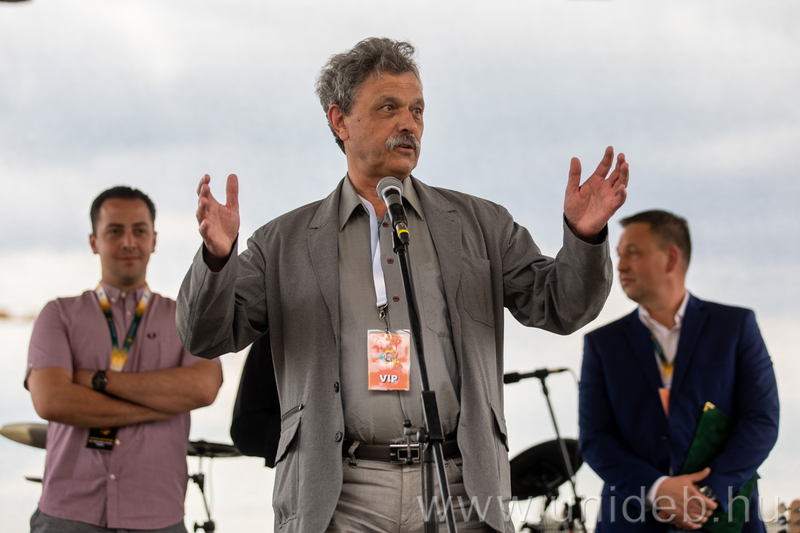 The first Food Day was organized by the international students of the University of Debrecen in 2005; and while it originally meant cooking in the open air, by now it has turned into a festival-like event attracting quite a lot of visitors. The diversity represented at this gastro festival brings students together like no other event, and plays a crucial role in community bonding and mobilization.
"Food Day is back after a two-year break. Due to the pandemic, we have at least three years' students who did not have the opportunity to experience this tradition. Our main aim this year was to present them this event", added Attila Jenei, Director of the Coordinating Center for International Education at the University of Debrecen, when informing hirek.unideb.hu.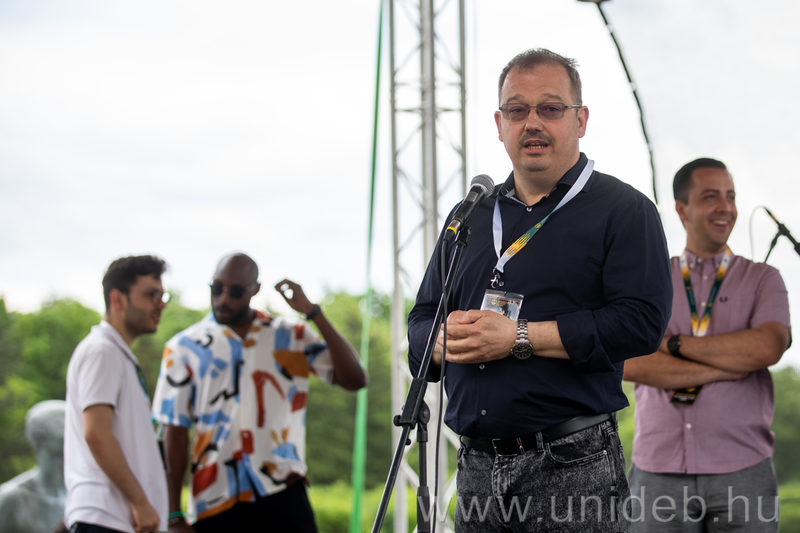 The Food Day was a charity event at the same time: it has been a tradition for years that part of the money is raised for charitable purposes; the organizers of the event offer the money collected from food tickets to the Leukemic Children Foundation at the Pediatric Clinic of the University of Debrecen aiming to help treat children with leukemia.


"This year we would like to support the building of a special ward. The treatment stations are planned to be used for the treatment of children requiring myeloablation at the Pediatric Hematology and Oncology Department at the Clinical Center of the University of Debrecen", said Sayed-Ahmad Mohamed, presidential appointee of the International Students' Self-Government at the University of Debrecen.
This year, participants could gain insights into the culinary delicacies of Angola, Azerbaijan, Kambodja, China, Columbia, Ghana, Iraq, Israel, Malaysia, Mexico, Pakistan, Palestine, Vietnam, as well as the Philippines at the Food Day.
Press Office - ÉE