The project will create an opportunity for the Chinese and Hungarian employees of companies with Chinese interests that operate in Debrecen to learn each other's language and culture.
The date of signing the agreement was chosen deliberately: as per the decision of the UN, 20 April has been the international day of the Chinese language since 2010.
- Students of the Faculty of Humanities of the University of Debrecen have seven languages to choose from, including Chinese, owing to the Confucius Institute. According to the agreement, the Institute will offer special language courses in cooperation with the Debrecen Summer University, promoting the Chinese language within and outside of the university – pointed out Péter Csatár, vice dean for strategic and economic affairs of the Faculty in his ceremonial speech.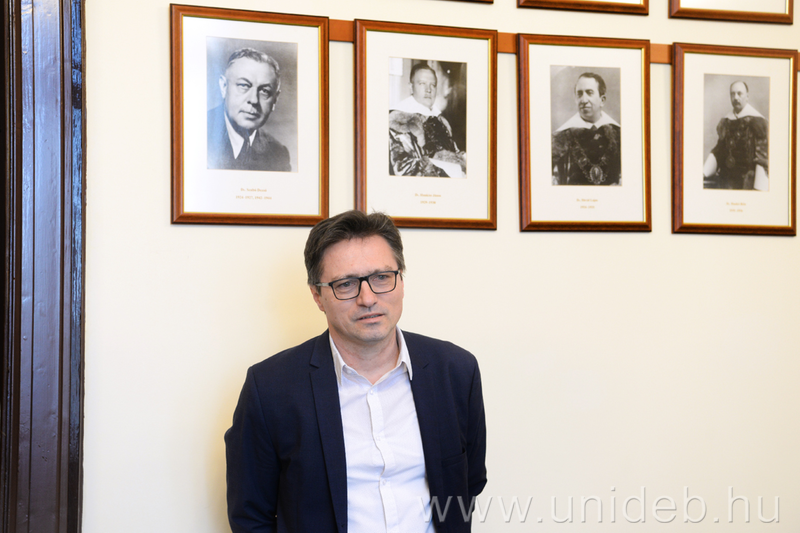 Supported by Hanban and Tianjin Foreign Studies University, the Confucius Institute started to operate at the Faculty of Humanities of UD in the autumn of 2019. The main duties of the Institute are teaching Chinese language and promoting the Chinese culture among university citizens and people living in the region.
- The Institute also offers language courses to Hungarian and Chinese groups. In addition to learning the language, participants can become familiar with the culture and traditions of the country as well. This opportunity is especially important for the employees of Chinese companies and businesses with Chinese interests – explained Pál Csontos, Hungarian head of the Confucius Institute of the Faculty of Humanities of UD, who has recently passed his Chinese language exam.
The cooperation agreement also creates an opportunity for foreigners living in Debrecen to learn Hungarian.
- The objective of the Debrecen Summer University, which has operated for nearly 100 years, is still the same, that is, to assist those interested in the past and present of Hungary in learning the Hungarian language and becoming familiar with the Hungarian culture – said Péter Szaffkó.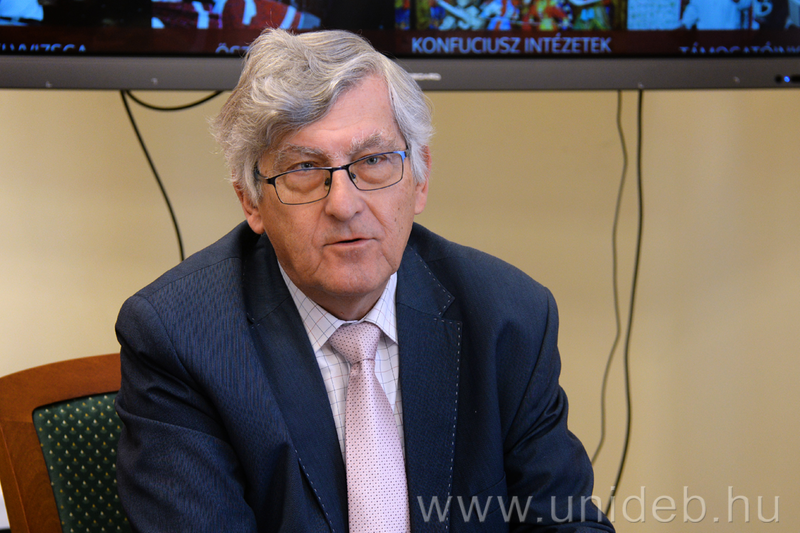 The head of the Summer University emphasized that the flexible structure of the university allowed them to apply various educational forms including one-on-one and group sessions, and weekend or evening classes, in line with the demands.
One of the primary duties of EDC Debrecen, the Urban and Economic Development Center established by the Municipality of Debrecen and the University of Debrecen, is to facilitate building relationship between companies and investors operating in Debrecen and in the region.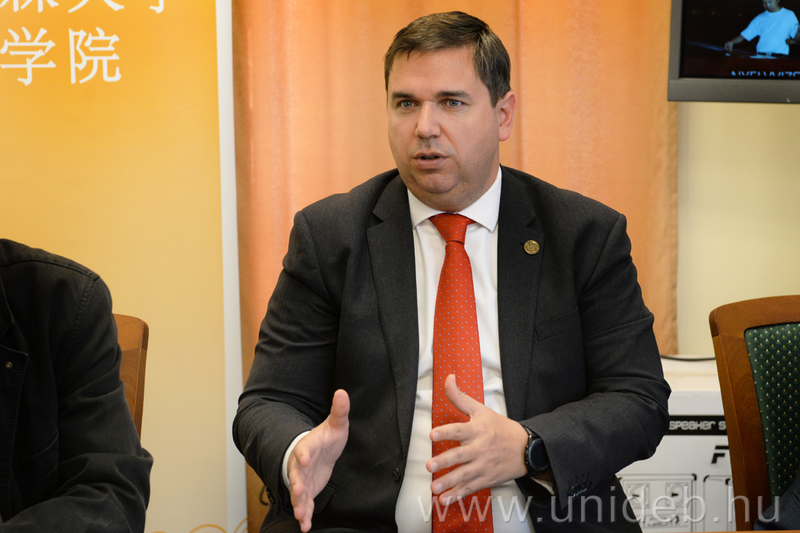 – This agreement marks the beginning of a cooperation among the EDC Debrecen, the Confucius Institute and the Summer University in order to facilitate knowledge transfer between Hungarian and Chinese parties, so that the companies and foreign individuals living here see Debrecen as a welcoming town – highlighted Zoltán Póser, CEO of EDC.
In the future, EDC will promote the courses and programmes of the Summer University and the Confucius Institute among international investors, thus establishing and strengthening relations between the university, the city, and the international companies operating in Debrecen.
Press Office – BZs