For almost ten years, the Debrecen Summer University has offered an opportunity to study languages that are otherwise not, or only rarely available. The range of available languages is regularly reviewed and updated, based on current demands. Earlier, Sweden, Norwegian, Turkish and Romanian were the most popular languages, but in recent years Korean has become the most sought-after language among exotic languages.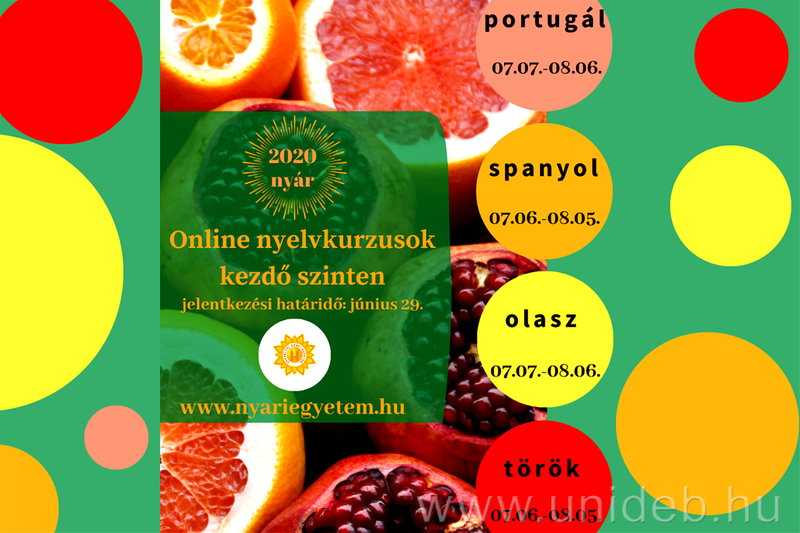 These language courses are usually available in Autumn and in Spring, in sync with the semester schedule. However, the present situation, that is, the Covid-19 epidemic, made the organisers reconsider the methods rare languages are taught, in the framework of the foreign language section. As a result, besides Hungarian, Spanish, Portuguese, Italian and Turkish language courses will also be available at the Summer University this year. The 5-week courses will include 20 lessons, and will take 4 hours a week. Beginner courses will be launched in all the four languages in early July.
Owing to the online form, anybody from anywhere can attend these programmes – the representative of the Summer University told hirek.unideb.hu.
Applications can be submitted by 29 June by sending an e-mail to debrecen@nyariegyetem.hu.
More information: http://nyariegyetem.hu/kurzusaink.php
Press Office