- Students of the Faculty of Dentistry of UD receive all the theoretical knowledge and practical training that is necessary to enable them to do their jobs independently in our ever-changing world, anywhere in the world – says Kinga Bágyi, dean of the Faculty of Dentistry of UD.


She believes that young people who choose to continue their studies at the faculty can look forward to a fruitful and varied career. Freshly graduated dentists can start practicing their profession immediately after finishing their studies. The degree issued by the university is accepted in most European countries and in many regions around the world. In the course of the 5-year undivided master programme, students learn, in addition to the basics, about the theoretical and practical aspects of the newest materials, equipment, technologies, as well as diagnostic and therapeutic methods used in dentistry. At the faculty all state-of-the-art materials, devices and methods necessary for high-quality dental education and treatment in the 21st century are available. (e.g. digital X-ray machines, digital oral dental impression taking systems and design programs).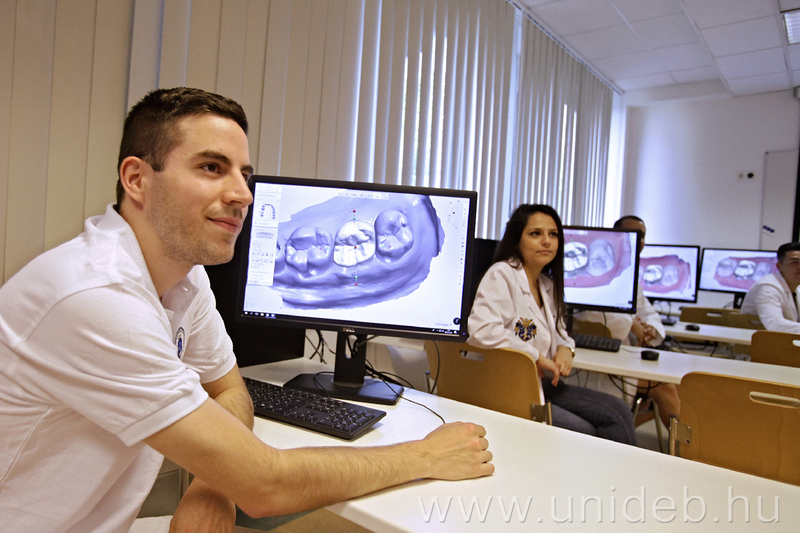 The head of the faculty believes that the world-class dental education of UD is based on the excellence of its lecturers, a practice-oriented approach, constant innovation and infrastructural development, and the willingness to establish an ergonomic environment.
- Due to a call for application announced for universities, an old dream will come true this year: The infrastructure and equipment of the phantom and the dental technique laboratories will be extended, refurbished and modernised. This is where the practical training of our students takes place. Students can practice dental procedures using special dummies and plastic teeth before working on real-life patients in the framework of their complex exercises – explained Kinga Bágyi.
The construction works of the new building section have already begun and are expected to be completed by September, before the autumn semester begins. The extension will result in a significant increase in the number of workstations.
The dean emphasized that UD tops the list of Hungarian universities offering degree programmes in dentistry in the category of teaching excellence. Students at the faculty learn from recognised lecturers who publish in and read international journals, follow the latest trends in dentistry, and seek to transfer their up-to-date knowledge to their students, too.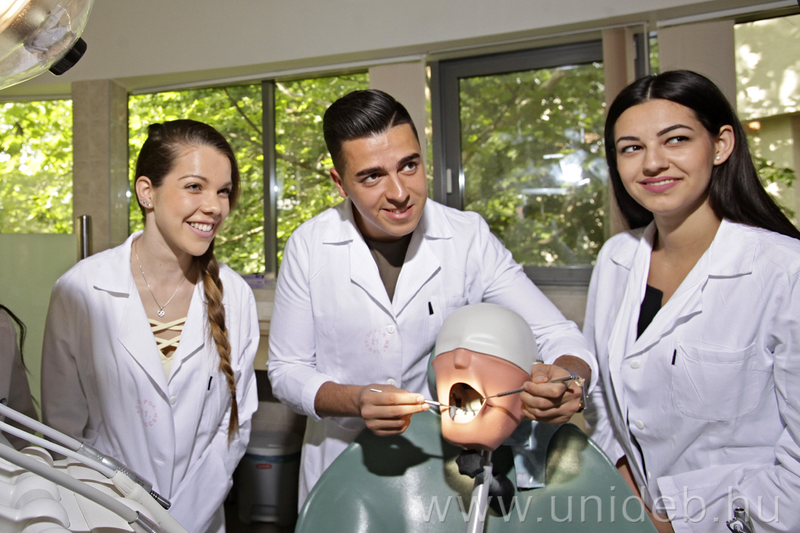 During their university years, students can participate in the prevention activities of the faculty, screening programmes and, through the Doctoral School of Dental Sciences, may be involved in the everyday lives of scientists and researchers. They have the opportunity to visit students' scientific conferences and, owing to a close cooperation with foreign partner universities, to participate in shorter study visits abroad. The friendly campus, located in the heart of Nagyerdő, will be a place where newly admitted students will gain unforgettable experiences during their university years. Their journey starts at the freshmen camp, and will continue throughout the year with a wide variety of sports, cultural and entertainment programmes.
More information about the faculty, education programmes and university life is available at the website of the faculty: https://dental.unideb.hu/
Press Office