On Wednesday, November 27,  rector Zoltán Szilvássy, József Tőzsér, vice rector for Health Innovation and Training Development and Eszter Prépost, director for academic affairs presented the EU-funded projects "Cooperation of higher education and industry in the health industry ("FIEK") " and "Developing a Complex Precision Advisory System Independent of Plant Size" to Director General Vittoria Alliata Di Villafranca. The EU expert, representing the European Commissions's Directorate General for Regional and Urban Policy, was briefed on the utilisation of EU Structural and Investment Funds, with special focus on their role in the development of the local R & D & I ecosystem.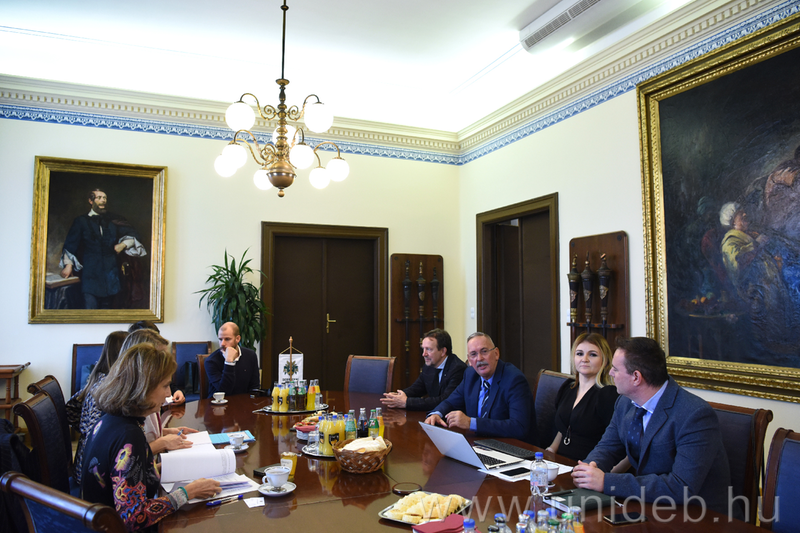 - We have reviewed the research and development investments in the institution, and received detailed information on the pharmaceutical cooperation of the FIEK project. The latter develops vaccines and bacterial viruses for bacterial replacement, called bacteriophages, to replace antibiotics in Debrecen. The project will build prototypes based on related basic research and turn them into a commercial product, said Vittoria Alliata Di Villafranca.
The Director General emphasized that Hungary has great potential in the health and pharmaceutical industry, and it is important for the EU to implement new and innovative research which, when combined with the industry, will bring real results. 

- We have consulted on current funding and the goals of the financial cycle starting in 2021. In the latter the European Commission wants 35% of the funds allocated to Hungary to serve the goals of innovation and competitiveness. In this context, we have learned of the university's view that there is a great need for small-batch production projects such as FIEK, which provide a realistic test environment before market launch, Vittoria Alliata Di Villafranca added.
Speaking About FIEK, Rector Zoltán Szilvássy said that the spending of costs of the HUF 8.3 billion FIEK project until the end of 2020 is at prsent 18%, but the largest item, the vaccine pilot plant, has not been built yet.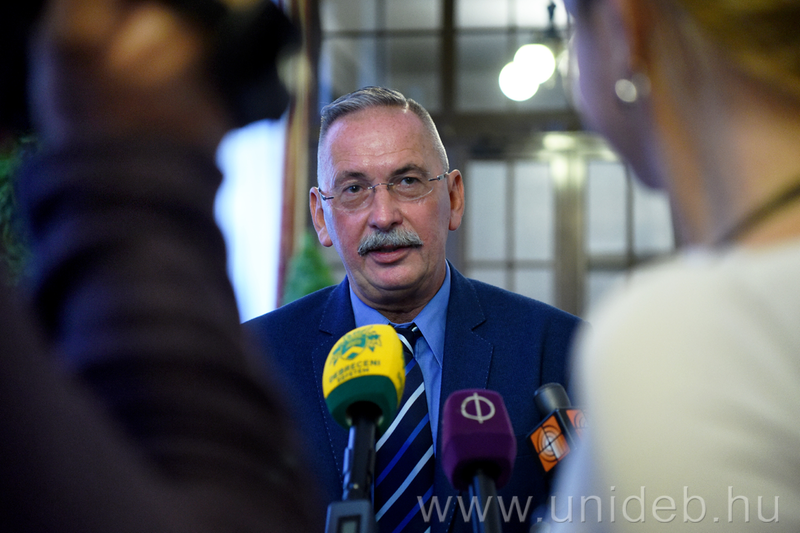 Supporting the establishment of small-batch production plants is the greatest help, since universities can reach industrial actors only if they emerge with development that no longer involves research risks. The main advantage of FIEK is that it is only a development activity. Beyond this point, companies can mobilize significant capacity and the university can be a partner in large-scale production with a view to achieving global competitiveness. If targeted funding is provided, universities can do a great deal to improve global competitiveness with FIEK-type constructions, a hopeful Zoltán Szilvássy said.
The university leader noted that standardized testing of biotechnology "biosimilar" drugs in collaboration with Gedeon Richter Pharmaceutical Company requires high-value analytical instruments, equipment and chemicals, where complex and slow procurement is a major drawback. This was also pointed out to the Director General.
In addition to FIEK, the European Commission delegation gained an insight into the project "Developing a Comprehensive Precision Advisory System Independent of Plant Size" with KITE, where experts from the University of Debrecen are working on experimental developments in precision farming, engineering, IT and crop technology. Development of a training methodology that incorporates or incorporates their economic aspects is under way.
Press Office