In 2015, the University of Debrecen joined the initiative of Consortium on Applied Research and Professional Education (CARPE), which was created by universities in whose profile applied research plays a defining role. Even though the universities involved are not in the capital cities (Hamburg, Utrecht, Valencia, Turku), in terms of their sizes and relative weights, they are among the most significant institutes of higher education in their respective countries.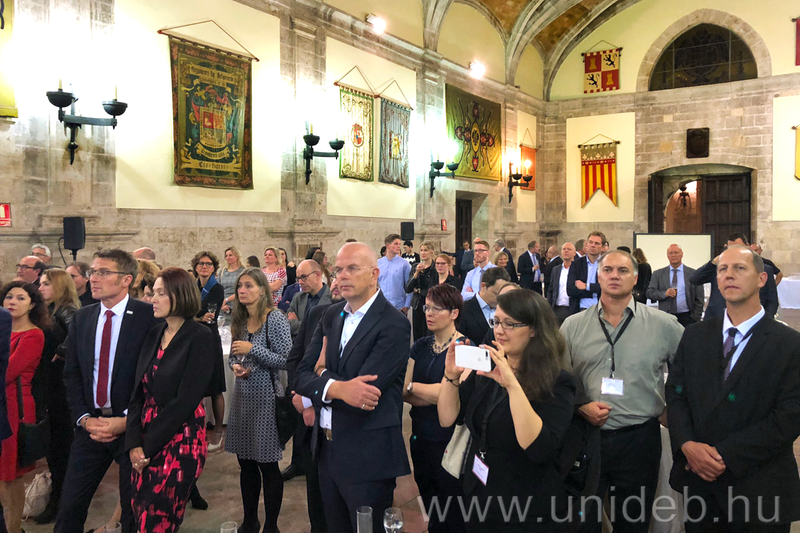 The consortium organizes a conference every two years, where the central topic is the generation and discussion of joint project ideas. This year's conference was held between 23-25 October in Valencia, Spain, with the tile "Horizon Europe and Beyond". Linked with the conference, the finals of the CARPE Challenge project idea competition was also held, where the team of the Faculty of Economics, including Marianna Vágner and Edina Várnagy, students in the international economy and business master's programme (prepared by their teacher, István Kovács) represented the University of Debrecen. Their project titled "The Cycling City: Using Smart Solutions in Debrecen", in which they modelled the rate of utilization of the bicycle paths of Debrecen and the establishment of possible new routes, earned them third place in the competition.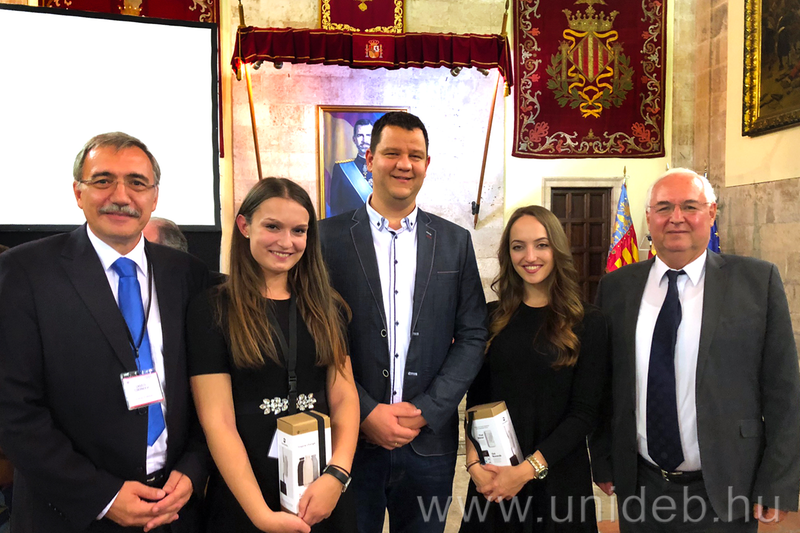 "The two students, who qualified for the international final as the winners of the local round, examined the rate of utilization of the existing bicycle paths of Debrecen with the help of so-called heat maps. Based on a projecting of the findings as layers upon each other, it could be detected which routes are underutilized, and in which parts of the city would there be a need for new paths", Zsolt Varga told hirek.unideb.hu. The scientific director of the university emphasized that the research project was also supported by the city, and the results are expected to be put to direct use by the city in the near future.
In the finals, the teams of five teams, coming from the Netherlands, Germany, Spain, Finland and Hungary, presented their research findings. The team from the Faculty of Economics was the only team representing Hungary.
"It is important for the university that its talented students be given opportunities to present their research findings also on international levels," said László Csernoch. The vice rector responsible for scientific affairs emphasized that the success achieved in the form of the bronze medal shows that research activities that can be utilized not only locally, but also nationally and even internationally are conducted at the University of Debrecen already in the graduate programmes.
The University of Debrecen was represented at the event by twenty delegates from six faculties of the university (Faculties of General Medicine, Arts and Humanities, Health, Economics, Engineering, and Science and Technology).
Press Office