The objective of the agreement is to strengthen the already existing joint scientific and educational work, and research as well as the teaching of Polish at the University of Debrecen, to organise conferences, and implement intensive student and staff exchanges.
– Fostering international relations, among which Hungarian – Polish relations are given priority, is particularly important to the University of Debrecen, said Elek Bartha, prior to signing the agreement. The vice rector of the University stressed: the agreement that has just been signed was initially based on personal contact but has by now developed into a cooperation based on universities and offers opportunities for rebuilding ties in several fields, including Polish-language training, which is 45 years old this year.

Evaluating the work carried out in the years preceding the agreement Róbert Keményfi, dean of the Faculty of Humanities, explained that the most important mission of the faculty is internationalisation, i.e., educators of a university should be able to share their results with the international community in the partner's own language.  
– One of the major stages of the joint work will be an international conference scheduled for May 2020, which will be jointly organised by the University of Debrecen, the city and the Reformed Theological University in the topic of World War I, the dean said.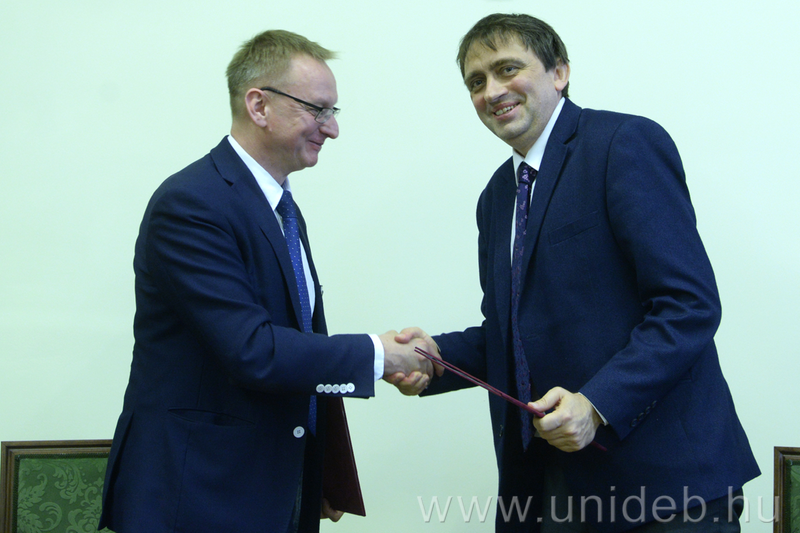 The most recent partner institution of the University of Debrecen is Nicolaus Copernicus University, established after World War II., which has by now become one of the most prestigious institution of higher education with Toruń, a World Heritage site, as seat.
– Studying history was the first topic that first united the universities of the two cities. This relationship is expected to expand in  the future as the cooperation agreement that has been just signed also suggests that  we are building societal and cultural bridges, said Professor Stanisław Rosak , dean of the Faculty of Humanities, Toruń University.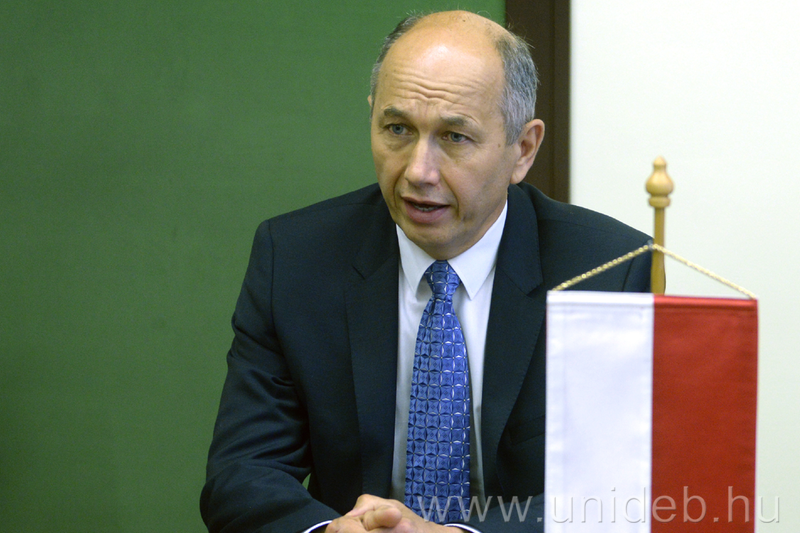 A member of the delegation of the Polish university was Roman Czaja, who was given the honorary doctor title by the University of Debrecen in June 2018. The professor stressed that he wished to raise the work done together to a higher level by involving the institutions operating along the  Hungary-Poland, Debrecen - Toruń axis in their joint work.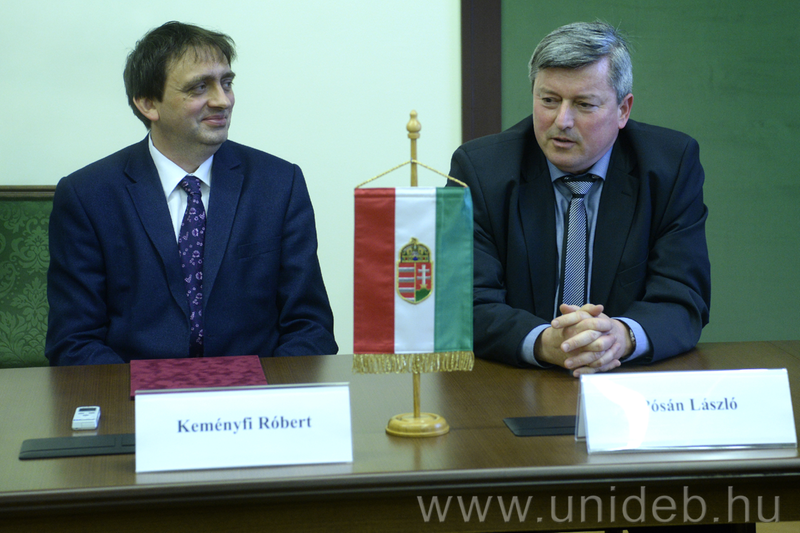 László Pósán, associate professor at the Department of Universal History, recalled the historical relationship between the two countries that goes back a thousand years, stressing that things of the past need to be rebuilt, not only studied.
– Many of these are the tasks of governments, however, in terms of knowledge, mindset, and fostering common cultural traditions, a special role is attributed to universities, which can contribute to the strengthening of relations, among other things, with the help of the agreement on corporation signed today and joint work to be carried out in the future.
Press Office