- The University of Debrecen is one of the most significant universities in Hungary, which plays a key part in Hungarian higher education and research in many areas from agriculture and medicine to economics and natural sciences. In the communication of research results international rankings play a vital role. These organisations provide important information to the universities themselves, businesses seeking new talents, and to young people who are about to decide where they want to continue their studies, by evaluating higher education institutions – explained vice rector Ákos Pintér at the opening event of the conference on Tuesday.
The vice rector highlighted that there were several initiatives in progress with a view to improving the positions of UD on international ranking lists, and expressed his hope that these efforts would soon produce visible results.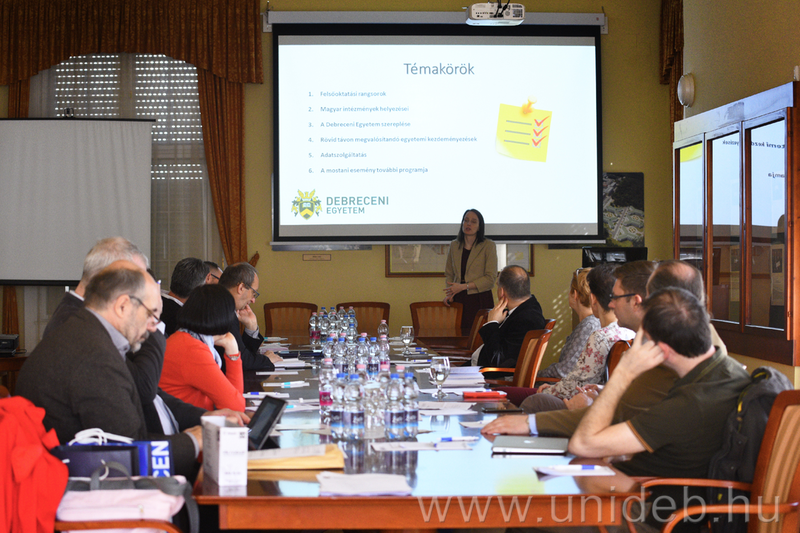 The first topic of the conference was the history of ranking lists and the standards applied in the evaluation process. Participants learned about the programme of the University and National Library of UD, which provides methodological support for indexing publications created at the university, in order to increase the number of journals displayed in the  Web of Science and the Directory of Open Access Journals databases.
In addition to making scientific journals made at the university more recognised, another key area is the documentation of the activities of foreign lecturers spending some time at UD, which currently differs from unit to unit, which makes it difficult to provide ranking organisations with information on these activities.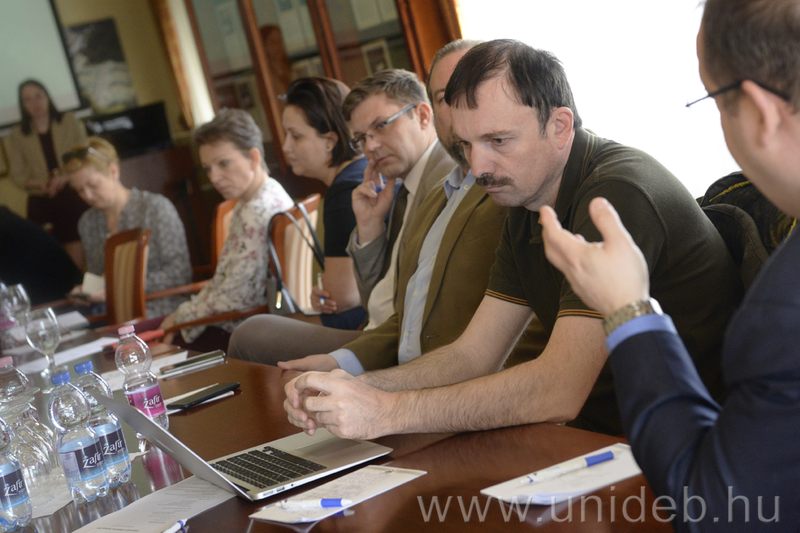 On Tuesday, experts of the Times Higher Education gave presentations to the audience. They displayed the ranking lists of the organisation, described in detail the measuring method they use, and provided an analysis of the positions achieved by UD by science areas and in the overall list.
On Wednesday, the conference will continue with presentations held by the experts of Quacquarelli Symonds, who will talk about their observations and suggestions regarding the results of UD.
Last year the list of the London-based Quacquarelli Symonds (QS) included 1011 institutions from 85 countries. UD was ranked 601st-650th, and, as far as thematic lists are concerned, ended up in the top one third in several educational areas related to health industry. On the list of the other major player, Times Higher Education, UD took the 801st-1000th place.
Press Office