Out of the selected universities, UD has received the highest amount. The university runs scientific and innovation projects in five topics, namely therapeutic innovation, biotechnology, energetics, water-related research and Big Data. UD will use the funds to improve research conditions, scientific activities and the education of researchers of the future. The money will also be used for supporting hundreds of researchers in 30 research groups.
The financial support received through the Higher Education Institutes' Excellence Programme allows the university to involve more Hungarian and foreign researchers in the projects, increase the number of Hungarian and international cooperation programmes, and submit more patent applications. In line with the project agreement, the university will also use the money to finance the activities of the Lendület research groups, along with supporting the publication of scientific and research results.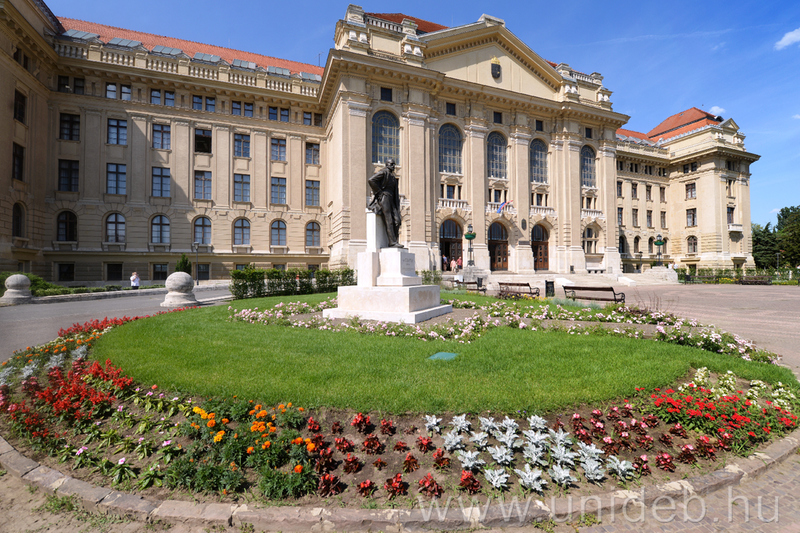 In order to facilitate the execution of the Higher Education Institutes' Excellence Programme a coordination and monitoring body has been established at the university with the involvement of the rector, the chancellor and the 14 deans. The operations in the specific topic areas will be managed by designated leaders (therapeutic development  –  Zoltán Szilvássy, biotechnology – József Tőzsér, energetics – Ákos Pintér, water-related research – János Nagy, Big Data – Ervin Berényi).
The Higher Education Institutes' Excellence Programme will terminate at UD on 30 June 2019.
Press Office