Rector Zoltán Szilvássy greeted the delegation of BMW and Péter Szijjártó, Minister of Foreign Affairs and Trade, at UD on Friday morning.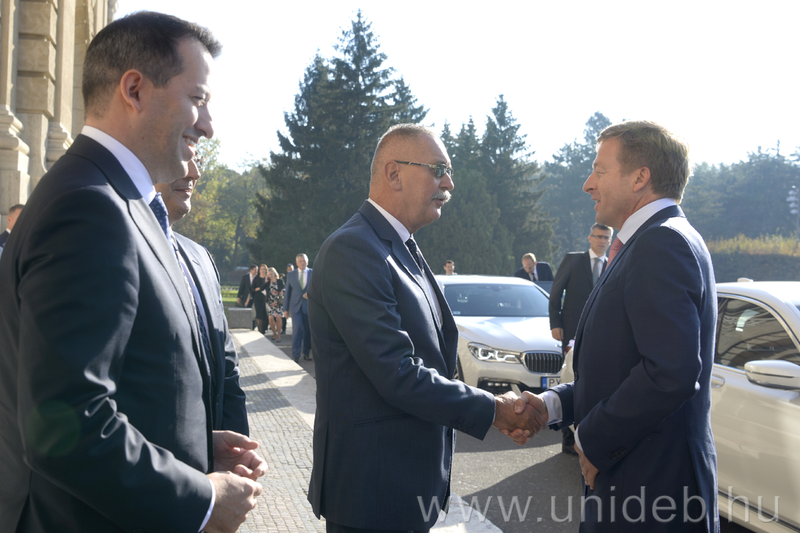 At the event held in the Aula of the Main Building Oliver Zipse, Member of the Board of the BMW Group responsible for manufacturing praised the scene in his speech as a place where they almost felt home, because one of the windows of the Aula commemorates the University of Wittenberg.
Oliver Zipse explained that the new facility would release 150,000 cars per year, which would require a steady flow of highly-trained professionals.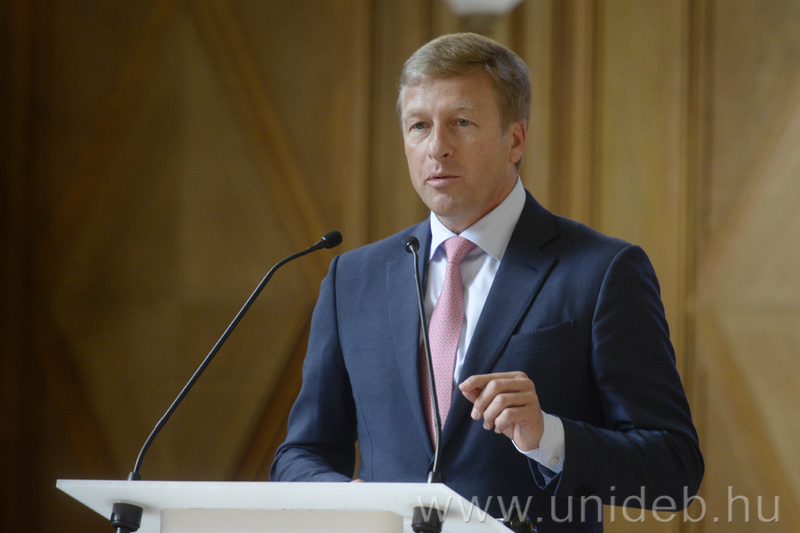 - The Hungarian government and Debrecen are determined to launch academic programmes at universities, including UD, designed to meet the demands of the automotive industry. I am absolutely sure that BMW has made a good decision – Oliver Zipse pointed out.
Péter Szijjártó, Minister of Foreign Affairs and Trade, highlighted that the 1 billion Euro investment would directly create 1,000 jobs. The Hungarian government will support the project with more than 12 billion HUF, which, according to the minister, will definitely pay off for the Hungarian economy, Hungary and Debrecen as well.


- The new BMW factory will greatly enhance the attractiveness of the town. Many people will want to find a job or study here. For this reason, the Faculty of Engineering of UD will start new academic programmes, the curricula of secondary vocational schools will be updated, and a new scholarship programme will also be launched – the minister added.
Mayor László Papp said that "this is a red-letter day in the history of Debrecen, which meets our historic ambitions and marks a new era in the History of the town.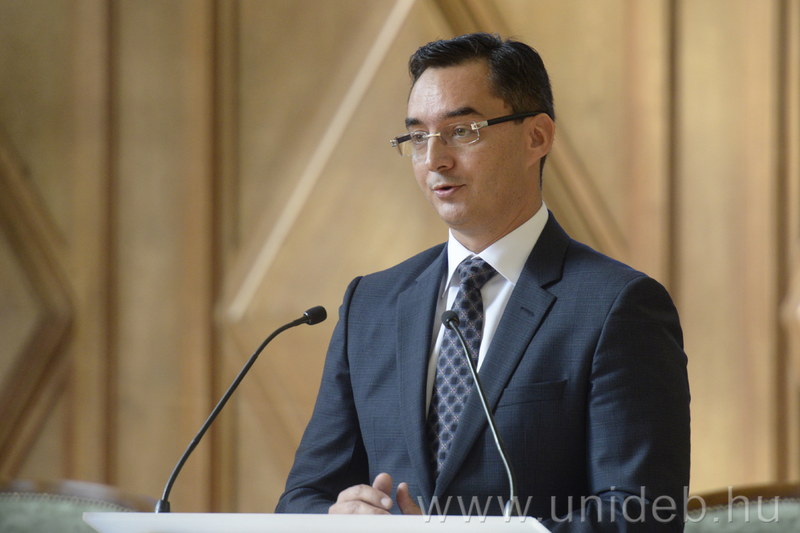 - I am grateful to the management of University of Debrecen for hosting this event, which is of great importance for the town, and for supporting Debrecen during the negotiations with representatives of BMW. You played a crucial part in this huge success – the mayor added.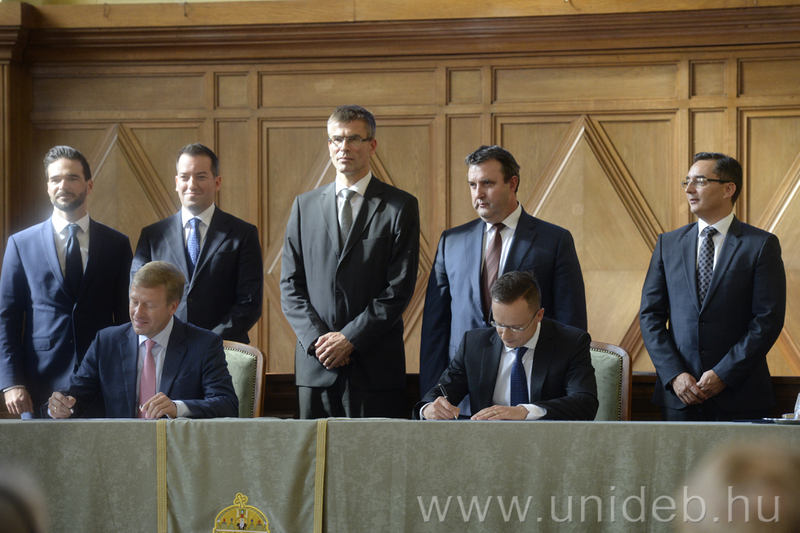 Following the ceremonial speeches, in the Aula of UD representatives of the parties signed the contract for the sale of the lot where the development will take place, and the agreement about support provided by the Hungarian Government.
Sajtóiroda - CzA
<!{sql_minus_minus}