Academics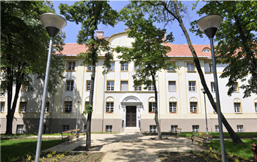 Linguistics Summer School
13. Feb. 2015
Pellentesque auctor nibh non neque condimentum facilisis. Sed vel eros a velit posuere dignissim ut a sem. In molestie, felis condimentum lacinia fermentum, orci elit consequat mi, ut pharetra purus ...
Academics
State of the Art Informatics Studies
13. Feb. 2015
Fusce ac turpis quis lectus sagittis auctor in non nisi. Suspendisse sit amet condimentum dui, non elementum justo. Curabitur eu accumsan augue, et rutrum dolor. Suspendisse vestibulum auctor sem, id ...