Every second clinical pharmacology trials in Hungary are conducted at the University of Debrecen. So far this year, 144 trials have been started here.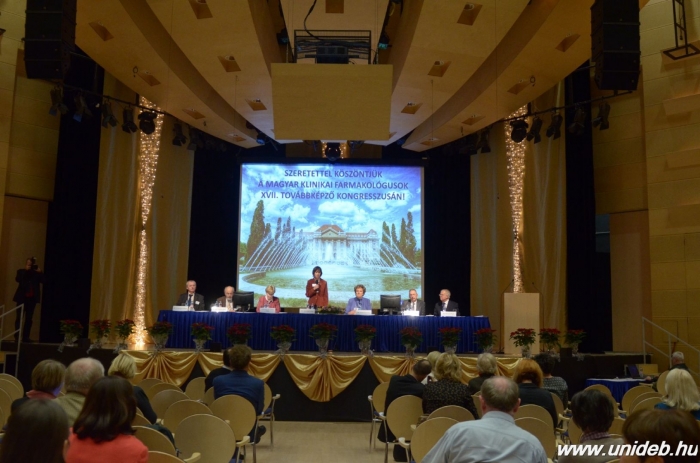 "Debrecen is home each year, for the 17th time in 2015, to the Training Days of the Hungarian Society for Experimental and Clinical Pharmacology, since the University of Debrecen is one of the major centres of Clinical Pharmacology. In 2001, this was where the country's first Department of Clinical Pharmacology was also established," said Professor Péter Kovács, president of the organising committee, at the press conference of the event. He also added that clinical pharmacology serves as a link connecting experimental medicine and healing.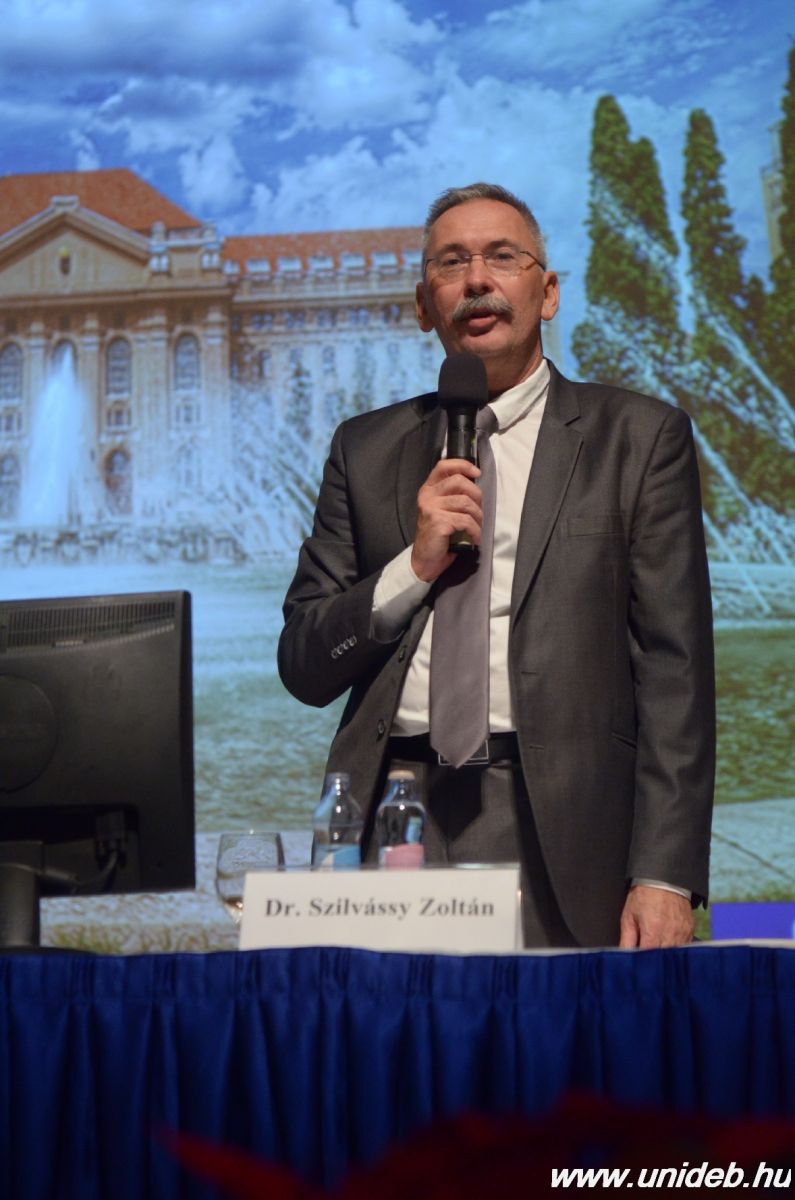 "With its interdisciplinarity, the University of Debrecen provides the conditions for clinical pharmacology trials as well. Pharmaceutical research also plays a strategically important role in the life of the institute, and therefore, it is a great honour that the University of Debrecen can be the chief patron of the conference," emphasised Professor Zoltán Szilvássy, rector of the University of Debrecen, at the opening of the conference, held in Kölcsey Convention Centre. He also presented a paper on the effects of curcuma on cognitive functions. In his justification of his choice of topic, he mentioned that in September 2014, the Ministry of Health of India and the Ayurveda Academy designated the University of Debrecen as a European Ayurveda research centre, and the institute is currently engaged in a number of trials related to Ayurvedic medicine.
In his presentation, Dénes Páll, director of the Univesity of Debrecen Coordination Center for Drug Development, said that the centre started its work in the second half of 2013. In that year, 45 clinical trials were started, 167 in 2013, and 144 so far this year, which means that half of all trials in Hungary are linked to the University of Debrecen. The biggest emphasis in the institute is on trials related to cardiology, diabetes, haematology, gastroenterology, immunology, rheumatology, oncology, opthalmology and pulmunology. Regarding long-term plans, the professor highlighted the broadening of cooperation projects and continuing quality development.
Representatives of all areas of pharmacology participated at the three-day conference. A total of 550 professionals arrived from the National Institute of Pharmacy, ethics committees, companies engaged in the development of drugs, pharmaceutical manufacturers and healthcare institutions.
More pictures of the event can be found in the
photoalbum
.
Press Office