Researchers from Debrecen and Szeged are taking up the fight against stress and ageing-related diseases, including Alzheimer's disease and diabetes.
Supported by the European Union program, 115 professionals - including many young scientists – are setting up a research team-network. Among other things, they are searching for new treatments and therapies for cardiovascular diseases, cancer and diabetes.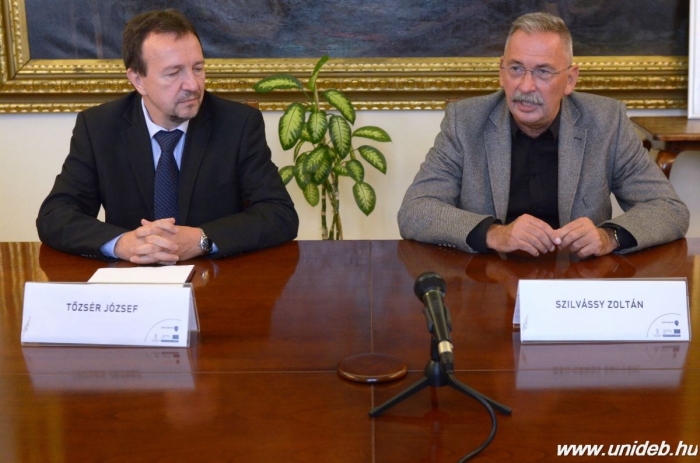 - The innovative research teams were established about eight years ago, to carry out research into ageing and stress. Many tangible results have emerged, including registered pharmaceutical and food products. In the period 2014-2020 we have been offered another opportunity, for the team to be able to establish an international research network. Hungarian and foreign biochemists, biophysicists, pharmacologists, pharmacists, clinicians and agricultural specialists have worked together on the grant application and are seeking new therapeutic solutions for diseases affecting millions of people -
Zoltán Szilvássy
, the rector of Debrecen University, reported, when presenting the details of the programme at the application's opening event on Friday.
József Tőzsér,
director of the Institute of Biochemistry and Molecular Biology, and professional head of the project, said that through the project a new systems-biology approach to drug development will be possible, which will also develop therapy for patients with cardiovascular and neurodegenerative diseases. The specialist emphasized that the research teams complement each other particularly well, so they can approach a problem in many ways, and are also able to map molecular and cellular mechanisms.
In order to the achieve the goals laid down in the grant application, made in the framework of the 'Széchenyi 2020' fund, the University of Debrecen and the Hungarian Academy of Sciences Biological Research Centre at Szeged have formed a consortium which has won HUF 300 million in non-refundable aid in the Social Renewal Operational Programme entitled "Preparing interdisciplinary research teams to participate in international programs for new approaches to treating chronic stress and ageing-related diseases".
More photos of the event can be found in the
photogallery
.
Press Office