Representatives of the Nigerian Kaduna state government came to Hungary to conduct negotiations on the renovation of a 300-bed hospital facility and on the establishment of a new center of oncology. The delegation visited the University of Debrecen on August 21 as part of their tour of collecting hospital references from Hungary.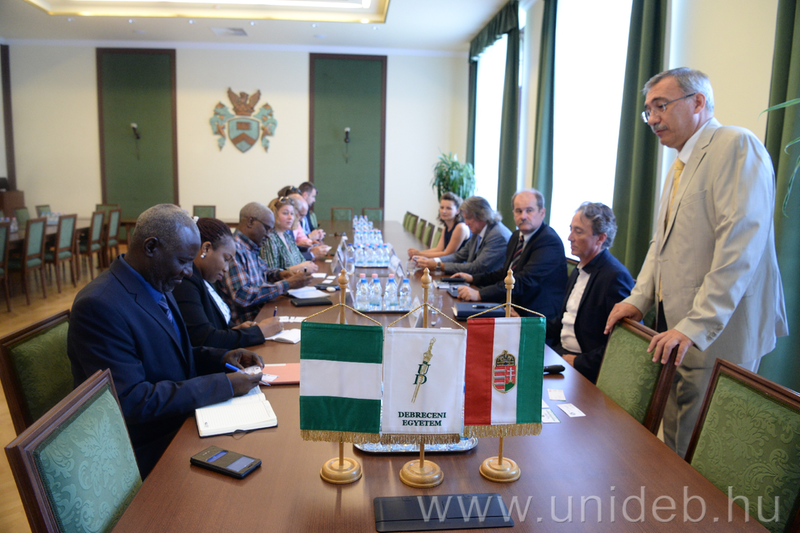 The delegation led by Health Minister of State of Kaduna Shehu Usman Mohammed was received officially by Vice-Rector for Academic Affairs László Csernoch, President of the Clinical Center Ervin Berényi, and Vice-Presidents László Bognár and Dénes Páll. The visitors were interested in observing the diagnostics and therapy related activities conducted at the Clinical Center of the University of Debrecen, primarily from the perspective of applied medical technology. Since a key element in the hospital development program in Africa is the nuclear medicine section of the future center of oncology, the members of the delegation also visited our Institute of Nuclear Medicine, too, where they were shown the linear accelerator and the PET-CT equipment among other things.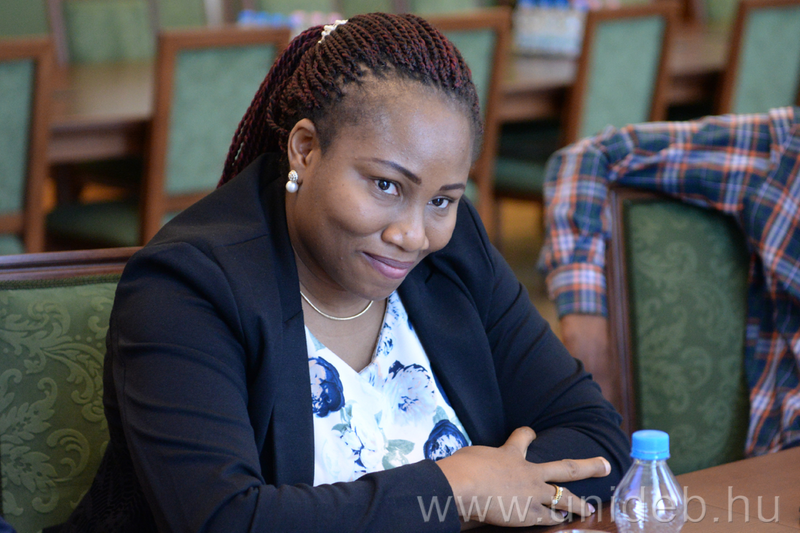 In the hospital development project, which is to involve entrepreneurs and experts from Hungary, Nigeria can count on physicians from the Clinical Center of the University of Debrecen, too.  At the meeting, heads of the institute conducted preliminary discussions with the members of the delegation on how our university could participate in the preparation of the future employees of the center of oncology and in the acquisition of the required pool of equipment and instruments. Among other things, a potential cooperation could also provide opportunities for exchange programs.
Hungarian medicine, including the leading programs available for international students at the University of Debrecen and their excellent quality, is widely recognized in Nigeria, which fact can also be supported by the relatively high number of students enrolled in Debrecen from Nigeria. During the 2017/2018 academic year, out of a total of 643 Nigerian students, as many as 427 participated in programs offered in health sciences, 304 of which studied medicine. In the future, medical students from Nigeria graduating from the University of Debrecen might become ideal health specialists working in the hospital facility in Kaduna, thus contributing to the general improvement of health related services available in Nigeria.
Press Office