The Monti Circle of Friends of Italy (Circolo Monti) will hold its constituent meeting, which will be followed by a film screening, at the Apolló cinema on 3 May, Thursday, at 17:00. The event will be attended by Gian Luca Borghese, director of the Institute of Italian Culture in Budapest (Instituto Italiano di Cultura di Budapest) and Baron Alessandro Augusto Monti, university lecturer in Milan, grandson of Colonel Monti.
- The Department of Italian Studies decided a long time ago to provide space for promoting Italian culture and for nurturing the millennia-long relationship between Italy and Hungary outside the university as well. Now the opportunity to achieve this goal has come, owing to the cooperation between the university and the Institute of Italian Culture in Budapest. The person the newly established association should be named after was an obvious choice: Colonel Alessandro Monti, who set up the Italian legion in Debrecen in 1849, and thus has become the symbol of the relationship between Debrecen and Italy. His memory has been preserved by a cultural association that operated between the two world wars and a street plate in Debrecen – said László Pete, head of the Department of Italian Studies and director of the Circolo Monti to unideb.hu.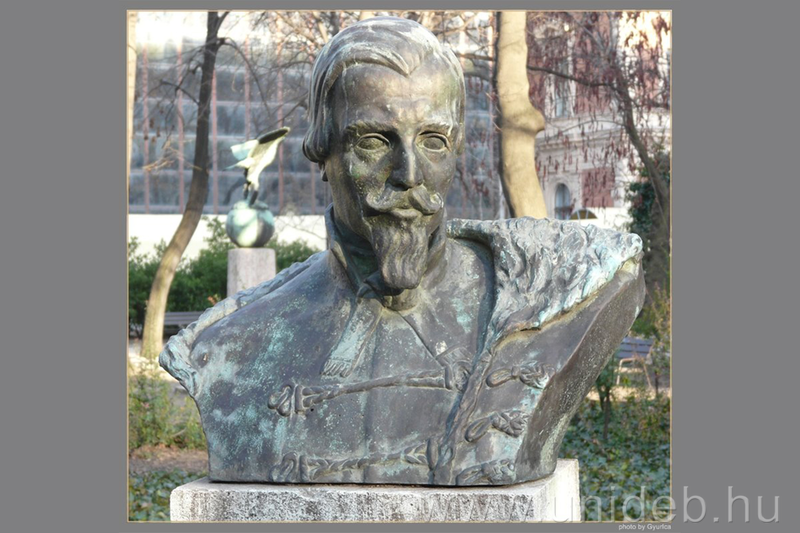 The special respect Debrecen has paid to the commander of the Italian legion is reflected by the fact that the Monti Circle, an association of friends of Italy, which promoted Italian culture through a rich and colourful range of programmes over nearly two decades (1929–1947) and sought to improve Italian-Hungarian friendship named itself after the Colonel. The Monti Circle consisted of nearly 100 Italian-speaking intellectuals living in the town.
The Circle invited Baron Alessandro Augusto Monti, university lecturer in Milan and grandson of Colonel Monti, who bestowed his grandfather's bronze bust upon Debrecen, exhibited at the Déry Museum. The town still nurtures the late Colonel's memory: a street connecting Burgundia and Ötmalom streets was named after him (Colonel Monti Street).
Programme of the event:
17:00 – Opening ceremony
Welcome speeches:  Gian Luca Borghese – director of the Institute of Italian Culture in Budapest (Instituto Italiano di Cultura di Budapest) and László Pete, director of the Monti Circle of Friends of Italy (Circolo Monti)
17:15 – Film screening: Paolo Sorrentino: The Place
19:30 – Kata Anna Váró film critic discusses the movie with the invited guests
Venue: Apolló cinema, Soós Imre Room (Debrecen, Miklós u.1.)
Press Office