Visitors could try on a kimono, a traditional Japanese piece of clothing, taste sweets and teas, try origami, and get an insight into Japanese language and martial arts, at the University of Debrecen where, for the sixth time, the Department of General and Applied Linguistics of the Faculty of Humanities organised a Japanese Day.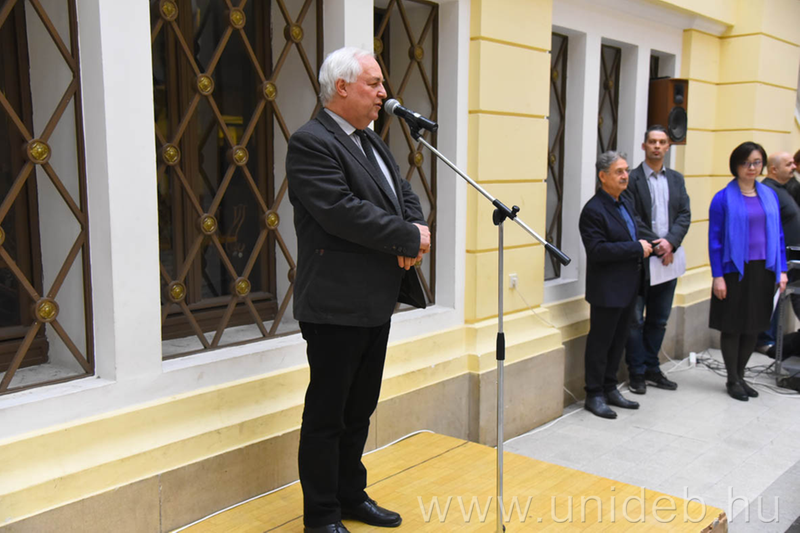 - The teaching of Japanese language and culture has a tradition of over two decades at the faculty, with more than 50 students studying Japanese every term. Besides, currently 105 Japanese students take part in English language courses at the UD – said Elek Bartha in his welcome speech. The vice rector for educational affairs pointed out that, in addition to education, the UD has also been cooperating closely with Japanese science institutes.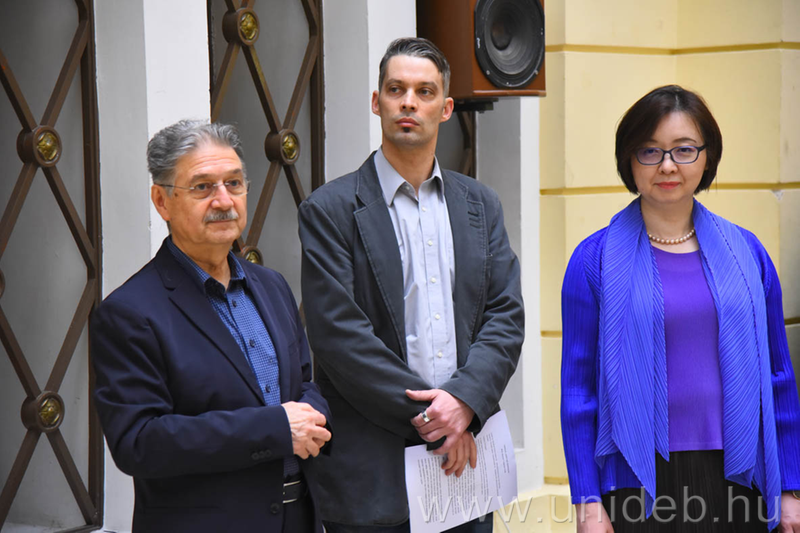 - Every term over 50 students register for Japanese language courses launched by the Department of General and Applied Linguistics of the Faculty of Humanities, which can be attended by anyone studying at the UD. Based on the number of registrations, we can claim that this is one of the most successful language courses at the university. We have to thank Sato Aya, our Japanese reviewer for this success – emphasised László Hunyadi, head of department.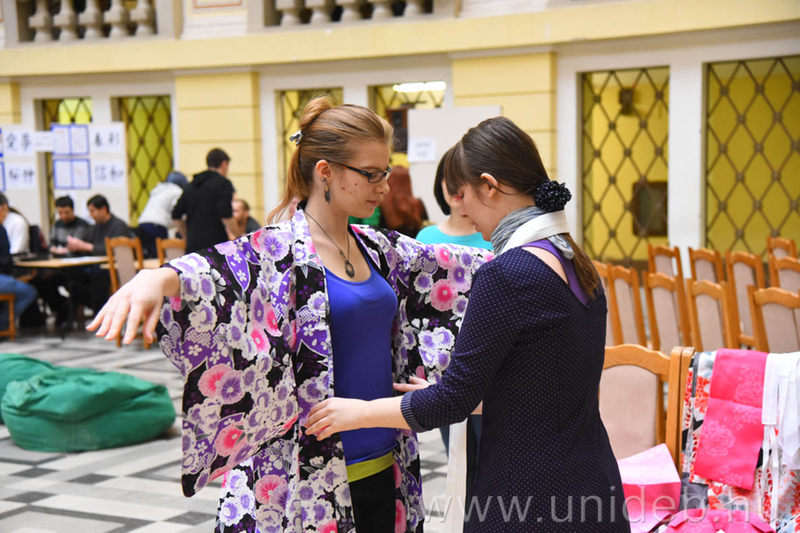 Tada Sanae of the Budapest office of the Japanese Foundation was also present at the event. She expressed her hope that visitors got an insight into the Japanese culture, language and traditions, which could get them closer to Japanese people.
In addition to viewing a photo exhibition displaying Japanese landscapes and everyday life, visitors had an opportunity to try traditional Japanese writing with ink and brush, get to know sógi, Japanese chess, and other Japanese games as well.
Press office