"Hungarian-Polish relations date back to several hundred years ago, but we would wish to build the future through establishing this forum. We do hope that our efforts will grow into a tradition, and the professional representatives of the relevant fields and disciplines will get a chance to reconvene in Debrecen again next year," said Péter Szaffkó, Director of Debrecen Summer School, the hosting institution of the event, in his address delivered at the official opening of the bilateral forum on Thursday.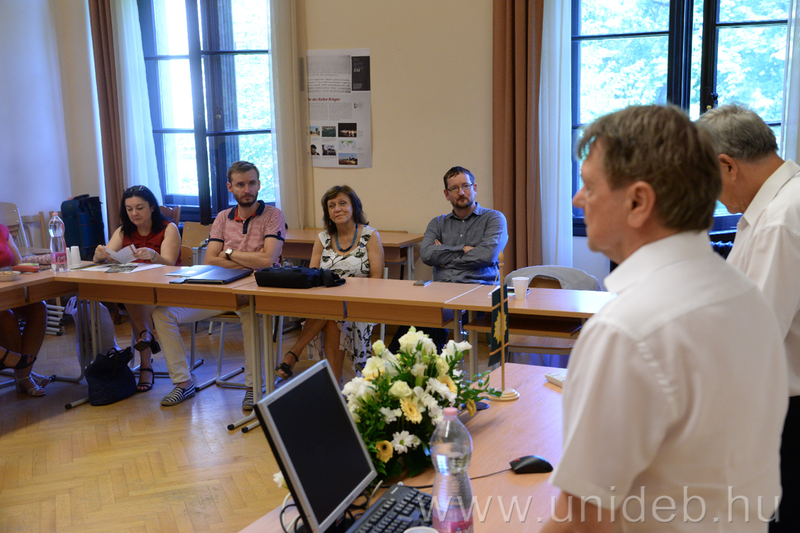 Among the participants, there are also literary scholars, linguists, heads of philology departments, literary historians, and native speakers working as foreign-language instructors in both countries, representing Poland from Adam Mickiewicz University in Poznan, Jagellonian University (Cracow), and the University of Warsaw, and Hungary from Eötvös Loránd Tudományegyetem (Budapest) and the University of Debrecen.
László Kálmán Nagy, Hungarian Professor at Jagellonian University, has given a presentation on the history of instruction in Polish in Hungary and the current status of teaching Polish at Hungarian institutions. In his opinion, there is a demand for well-trained professionals with a background in Polish studies in Hungary today, as there are language courses conducted currently at two major companies just in Debrecen.
Among other topics, the attendees of the conference have already discussed the difficulties of translating Hungarian literature into Polish, the presence of contemporary Hungarian drama on theatrical stages in Poland, or the challenges of translating public administration terminology in general, but they have also seen the Hungarian-Polish exhibition hosted by MODEM [Center of Modern and Contemporary Art] Debrecen.
Debrecen Summer School and the Department of Hungarian Philology at Jagellonian University, Cracow, had jointly applied for, and received, funding from Magyar-Lengyel Nem-kormányzati Együttműködési Program [Hungarian-Polish Non-Government Cooperation Program], the generous support from which has been used to organize and launch this year's Fórum.
Debrecen Summer School