Endre Farkas was born in Hajdúnánás, as a son of Holocaust survivors, and escaped from Hungary to Canada with his parents in 1956. He published eleven volumes of poetry and drama, and his works have been translated into French, Spanish, Italian, Slovenian, and Hungarian. His first novel, titled Never, Again, was inspired by the events of 1956 in Hungary, and its publication was scheduled to coincide with the sixtieth anniversary of the revolution and war of independence.
On 27 October, Judit Molnár, associate professor at the North American Department, emphasised in welcoming Farkas at the University of Debrecen that the university maintains an active relationship with the writer, who was invited to book readings in Debrecen several times. Molnár, who also assisted in the birth of his new novel, predicted that this first novel may be expanded into a trilogy in the years to come.
The plot, which is set in the fictional village of Hajdúbékés, builds on some of Farkas's family traumas, but it is not a historically accurate memoir, as it preserves the fictitiousness of a novel.
"The loss of childhood innocence is presented in the novel, as the seven-or-eight-year-old boy needs to suddenly grow up as a result of the events in Hungary," said  Farkas, whose name was registered as André Farkas when they first arrived in Canada. His parents did not protest against the change, he added, as in the communist era they were accustomed to never questioning or correcting what one was told in an official place.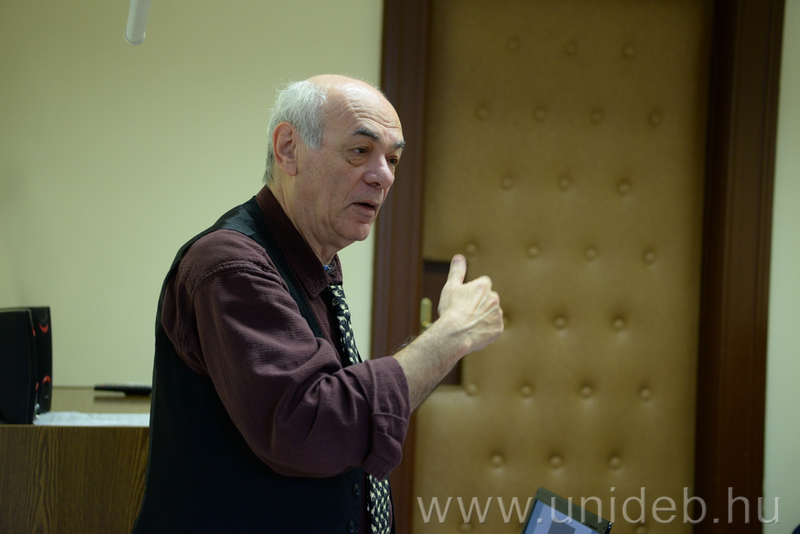 The writer also recalled that they just left the country as he started first grade in primary school, when he just encountered the poems of Attila József and Sándor Petőfi for the first time.
"I grew up in a different culture than the one I was born into. Maybe if we had stayed in Hungary, I would never have become a writer; for example, I wanted to follow in the footsteps of [Hungarian football players] Kocsis and Puskás," added Farkas, the winner of several literary prizes in Canada, as well as the first prize at the Berlin International Poetry Film Festival in 2012.
Press Office