"The 1962 building, which underwent its last interior re-decoration about thirty years ago, in 1989, will be renovated from floor to roof," said Chancelor Zoltán Bács to the portal hirek.unideb.hu. The downstairs kitchen section and the serving venues will be fully remodeled: new floor tiles will be laid and new wall paneling constructed, partition walls will be relocated, and building services engineering as well as electric engineering works will be completed. The canteen will be fitted with the most advanced kitchen technology appliances, including, among other things, two Frima Vario Cooking Centers, which are going to be unique in Eastern Hungary.


The seating capacity of the upstairs restaurant section will be increased by about 40 percent, from the current 450 to 650. In addition, the new furniture will also fit the 21st-century aura of the university canteen on Egyetem tér campus, where not only students and faculty can be served excellently but events held by clients from outside the university can also be catered for. The speed of service will increase, too, as the food-serving counters will be accessible from several directions and there will be four check-outs instead of the previous three, where you can pay even with UniPas. The area of the cafeteria will be complemented with a confectionery and a café in the lobby.
The redesigned kitchen will be supervised by master chef Csaba Szabó, who won gold at the Culinary Olympics in Erfurt in 2016. According to the plans, the new bill of fare will contain more health-food choices and alternative options for international students as well as for customers with special dietary requirements. An important part of the overall development will be increasing the catering and serving capacity, which means that the new commercial kitchen will be able to turn out 3000 portions of dishes and 1200 portions of dessert per day, which is twice the amount available before the remodeling.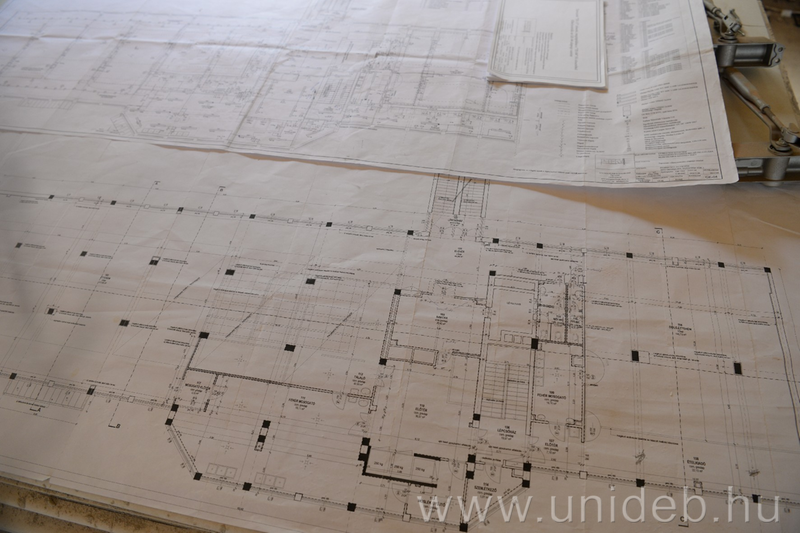 The work on this major commercial remodel was started a few weeks ago and is expected to be completed by the end of August, using almost HUF 284 million of the strategic funds of the university. In the interim period, students and faculty can have their meals in a 500-square-meter temporary dining facility, which is a huge tent set up in the parking lot next to the dormitories.
Press Office