The only son of a Japanese father and a Hungarian mother, Attila Miyuji Kaneko is coming back to Debrecen in the framework of his concert tour of Europe. His maternal grandmother, a former instructor and deputy director at the University of Debrecen, is still a citizen of Debrecen. Miyuji Kaneko was barely seven years old when he performed in Liszt Hall for the first time to return to the same venue now, at the age of 27, as a professional pianist.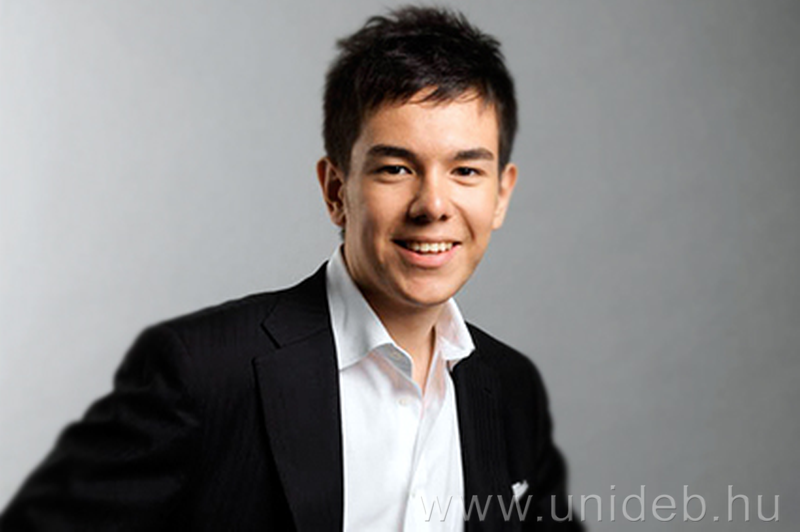 Residing currently in Tokyo, the young artist regularly tours Japan and other countries, and he has performed with London Philharmonic Orchestra conducted by Ken-ichiro Kobayashi and the Hungarian National Philharmonic Orchestra conducted by Zoltan Kocsis. He has also given concerts in a number of locations in Hungary, the USA, Russia, China, France, Germany, Austria, Switzerland, Greece, Romania, the Czech Republic, Poland, and Kazakhstan.
The piano recital of Attila Miyuji Kaneko, who has been a Steinway Artist since 2010, is scheduled to be the last in the series of Conservatory Nights concerts hosted by the faculty of Music at UD on Sunday, May 7, starting at 7 p.m. The youthful Japanese-Hungarian artist will perform pieces by Bartók, Mozart, Chopin, and Liszt on a genuine Steinway piano in the hall called Liszt terem.
Press Office