At last year's event, international students at the University of Debrecen prepared Nigerian, Japanese, Indian, Palestinian and Swedish dishes. On the whole-day programme, approximately one hundred students from 15 different countries cooked their national dishes, and more than five thousand 'tasting tickets' were sold. This meant the gastronomical event organised in 2016 by the International Student Union (ISU) of the university beat all earlier records.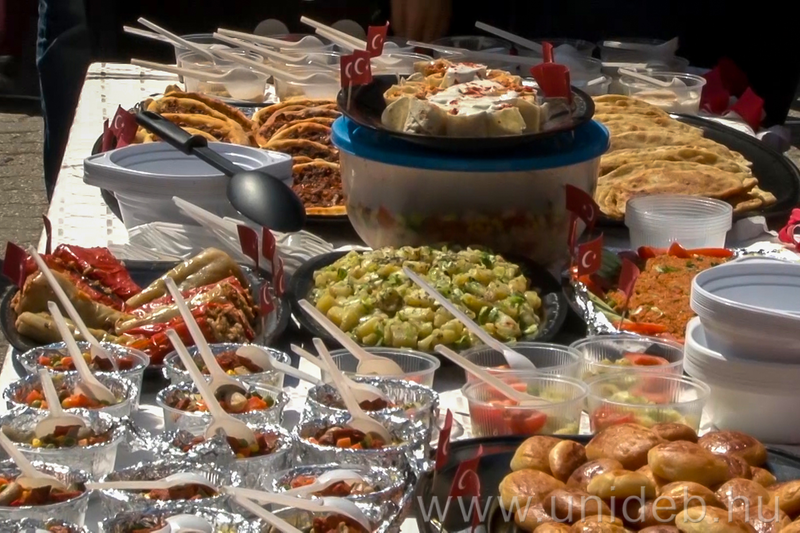 In addition to the special flavours and smells, students coming to Debrecen from different parts of the world also evoked their cultures with authentic costumes, their national flags, music and dance. The five-member jury eventually found the Palestinian menu to be the best. The Iranian team came in second, while the third place went to the team of students from Turkey. As in earlier years, the organizers donated the revenue generated from the sale of the tasting tickets to a charity.
The International Student Union of the University of Debrecen, which is unique in the country as the only partial self-government of international students, will hold its International Food Day for the twelfth time this year. Registration for the event to be held on 28 April is already open for teams of maximum six members. The deadline for registration is 10 April.
Press Office