The University of Debrecen has recently established new contacts overseas the first step of which was a presentation delivered by a junior instructor from our institution at the Australian national university.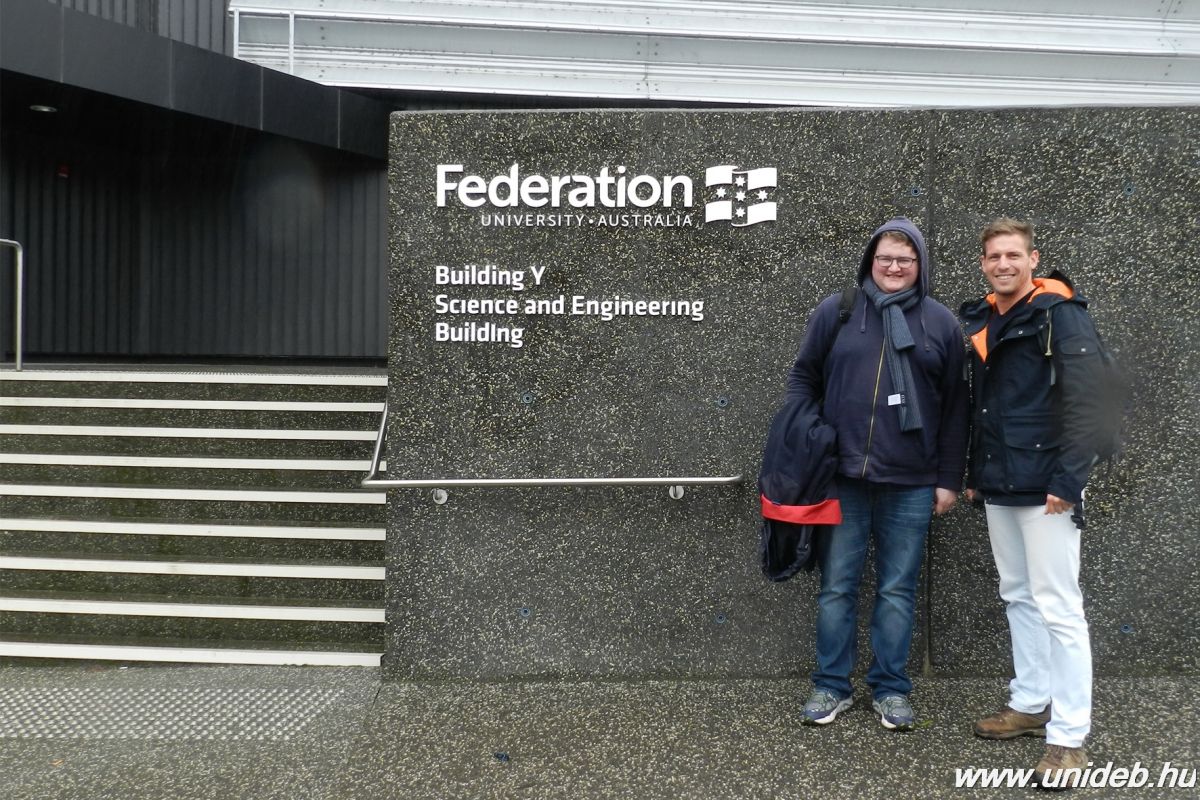 A delegation from the University of Debrecen arrived in the city of Ballarat, located west of Melbourne, in July 2016. It was there that
László
Kövér
, an instructor of Department of Nature Protection Zoological and Wildlife Management gave a talk upon the request of two research fellows of Federation University Australia,
Grant Palmer
and
Brendan Champness
, on the findings of his urban ecology research project and the practical benefits thereof.
"The informal chat session following the talk revealed that, despite the thousands of miles between them, the two distant institutions shared a number of points of departure in this topic concerning research, publication opportunities, and chances for mobilization," said
László Kövér.
An organic part of the itinerary during the visit was an effort to learn about the infrastructure, the operational hierarchy, and the student services of the Australian university. In a system that is pretty similar to the student loan scheme in Hungary, students at the host institution are expected to return the tuition fee after they graduate, and the amount of the installments depends on their current income bracket.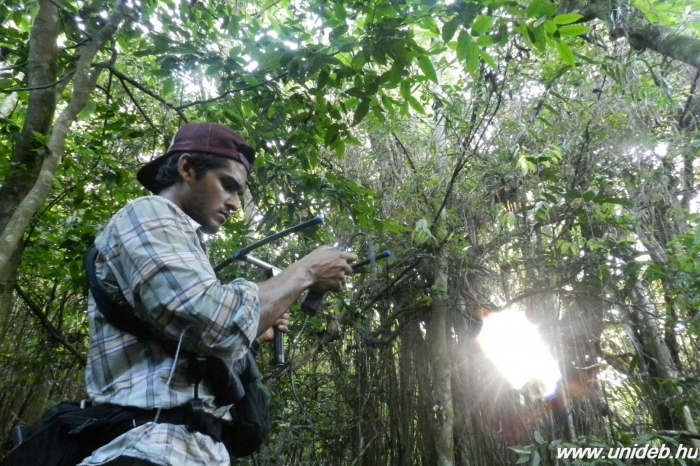 In the second leg of the tour, the Hungarian delegation visited the island of Rota, a US territory of the Northern Mariana Islands. This tiny island of barely 85 square kilometers is home to one of the most critically endangered crow species in the world, called Mariana crow (Corvus kubaryi), of which there are but 150 individual survivors at large, exclusively on Rota Island. The University of Washington has conducted a a program to save them from extinction since the 1990s, in which radio-telemetric marking, tracking and monitoring have been recently added to regular nest surveys and predator control. The objective of this exemplary project of conservation biology is to stabilize the population on Rota Island to the extent that would then allow the repatriation of the birds to Guam, the original location of the species' occurrence.
"We have managed to establish a good professional work relationship with the local colleagues, which we would wish to maintain in the future as well. The next phase of this connection might be the delegation of students of relevant majors, which would be part and parcel of the voluntary program, in order to ensure their participation in the species preservation program," said
László Kövér.
Press Office