Researchers of the University of Debrecen presented their latest results at a conference of the European Space Agency on the topic of sustainable development.
On 9-10 March, the European Space Agency (ESA) held a roundtable workshop in Prague with the title "Sustainable Development in the Space Sector." Although Hungary had only acceded the ESA Convention a few weeks earlier, on 24 February, researchers from the University of Debrecen were also invited to the event as members of the Hungarian Association for Geoinformation (HUNAGI).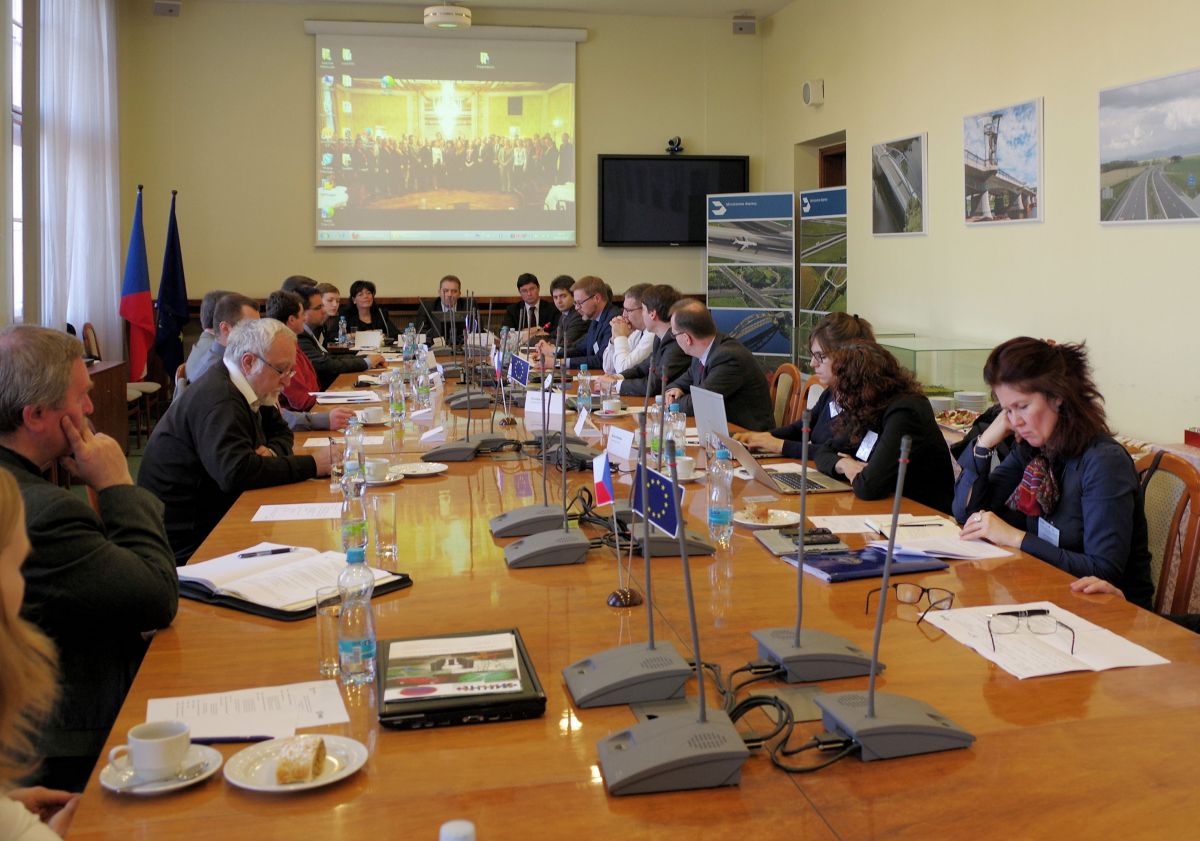 In their research project,
Szilárd Szabó
, association professor and department chair, and Gergely Szabó, assistant professor, both working at the Department of Natural Geography and Geoinformatics of the Faculty of Science and Technology, examined how much potentially utilisable solar energy is available on a given area.
"As a result of a laser-based scanning of the surface (LIDAR), we have a huge data cloud (12 points from every square metre), from which we obtained a very detailed map of the surface of the city or Debrecen and its buildings. In order to determine the amount of the solar energy that can be put to use, it is necessary to know not only the surface of roofs on a given area, but also the orientation, size and shape of those roofs. We have developed methods that carry out this sorting and calculation with as little human intervention as possible, and at the end of the process we receive a list of the area that can be well used from the point of view of solar energy", Szilárd Szabó, department chair, explained.
The researchers have been working on the project for two years, in cooperation with colleagues from Károly Róbert College. They first captured the attention of ESA at a conference on the regional application of geoinformation services in Debrecen, which was held by Eurisy, an international organization promoting the socially and economically useful applications of space research.
"The European Space Agency places a special emphasis on environmental issues. In recent years, they have significantly improved the utilization rate of wastes, and are now reusing 80 percent of the waste generated. This is why they also consider the proper utilization of renewable energy sources also important, and that is how their attention turned toward our research project", added Gergely Szabó.
The researchers of the University of Debrecen are currently waiting for concrete contacts to be made with staff members of the ESA to find out in which projects their developments could be used, and are also exploring the opportunities for long-term cooperation.
Press Office