From e-government to smart cities, the latest technologies of geographical information systems (GIS) were presented at a two-day conference held at the University of Debrecen.
"Geographical information systems and related concepts, such as the digital society, e-government and smart city will fundamentally determine our future and how livable our cities will be," emphasised
László Csernoch
, vice rector for scientific affairs, at the opening of the 7th GIS Conference and Exhibition at the University of Debrecen.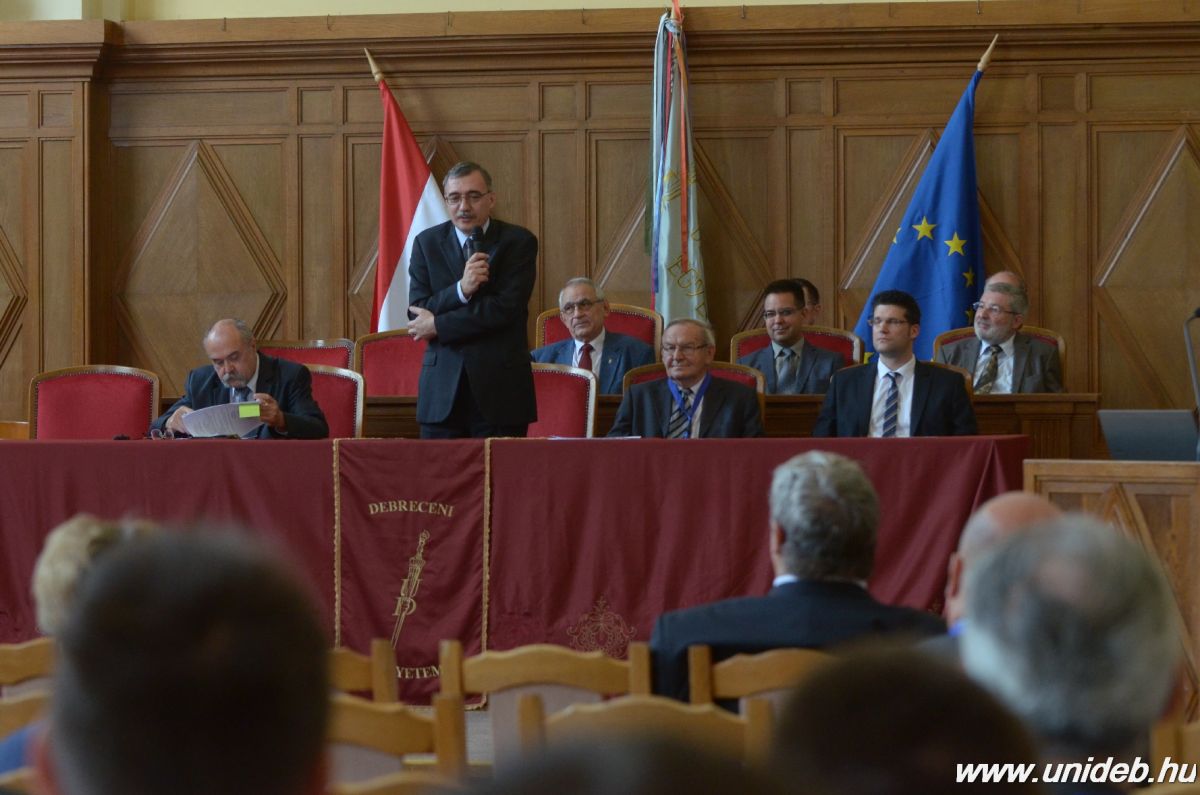 As the vice rector added, a few years ago the main question was still how we could draw mountains, valleys, rivers and roads with the use of a computer, but today we use state-of-the-art GIS technology for the solution of much more complex problems.
In his welcoming address, Csaba Dobi, notary of the Hajdú-Bihar County Government, mentioned that this event is the perfect occasion for the exchange of experiences between researchers and other experts in the industry, discussing the latest trends and ideas, and to provide a sampling to professionals using GIS tools on a daily basis concerning the many other uses that such solutions can be put to.
"The role of GIS has become unquestionable in everyday life. For the making of decisions, data collected with the suitable technologies, as well as software used for the evaluation of such data are needed. In addition, GIS has also developed immensely as an academic discipline, and therefore it is indispensable that researchers and developers have a suitable, live connection," Dobi added.
After the opening,
Károly Hajzer
, deputy state secretary at the Ministry of Interior responsible for information technology gave a keynote presentation with the title "Electronic public administration in government," in which he outlined the foundations of the digital state, as well as the road leading toward a modern, digital society.
Over the course of the two days of the 7th Hungarian GIS Conference and Exhibition, approximately 90 papers were read in 15 sections, including 3 in English, as well as 8 exhibitors were also on site for interested visitors. More than 200 participants, a record number, registered for this year's event, despite the fact that the conference was open to the public, also without registration.
For the detailed programme, click
here
.
Press Office