Siberian guest speakers introduced students at the Kerpely Kálmán Specialist College to their most up-to-date, world-renowned research into the economy.
V. V. Kuleshov, professor at the Siberian Academy of Sciences, analysed the increasing potential for scientific and innovative efficiency in the agricultural sector at the lecture given to Kerpely Kálmán Specialist College students at the University of Debrecen. V. Ye Seliverstov, doctor in economic sciences, emphasized the role of science in planning and implementation.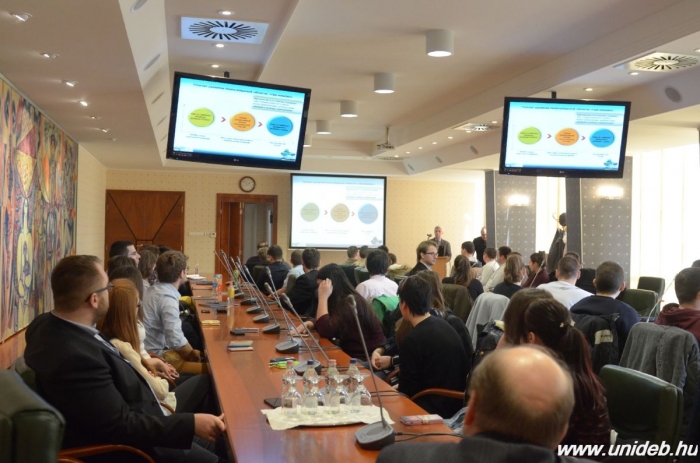 - The Siberian Academy of Sciences and the associated universities are also conducting world-leading research, and they also have cutting edge talent development programs. The challenge today around the world, including in Siberia and in Hungary, is how and to what extent the scientific results are utilized in practice - said Professor
János Nagy
, director of the Kerpely Kálmán Specialist College.
The specialist college, founded at the University of Debrecen eight years ago, specifically concentrates on the transferability of results into practice, so that students graduating as engineers in this field can actively contribute to the development of precision agriculture. Students at the fifty-strong college have already become familiar with the latest research findings and technological developments during their university years.
- Their areas of expertise extend from basic biological and agrochemical research into genotypes, through plant protection, to nutrient and water management and applied technology. They can take part in educational and specialist practical programs through our relations with British, French, German, Dutch, and Belgian universities; most recently, for example, they visited the World Expo in Europe, where the next decade's agricultural technologies were on display - added Professor
Janos Nagy
.
More pictures of the conference can be seen in the
Photo Album.
Press Office