Life expectancy at birth has increased by more than two years in our country, thanks to developments in cardiology treatments.
- According to the most conservative statistics, more than half a million people in Hungary are suffering ischemic heart disease. Two thirds of the patients have hypertension, and a half have diabetes associated with a heart problem, so medicines should be chosen which treat these diseases together. Reduction of cholesterol levels has become possible with new tablets which give excellent results - says Professor
István Édes
, director of the Clinic of Cardiology, University of Debrecen, and president of the organizing committee of the Debrecen Cardiology Days.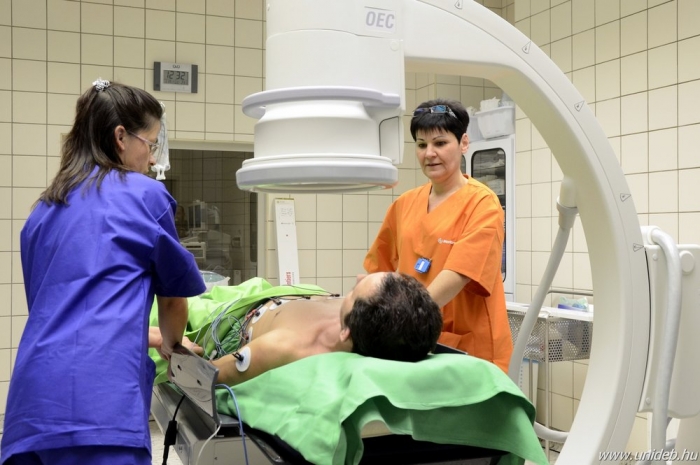 The professor added that doctors are often faced with the problem that some patients stop taking the medication after a year, because the results cannot be felt immediately, like they can in diuretic and antihypertensive cases. However, this carries a high risk, since cholesterol-lowering drugs need to be taken for a lifetime.
Professor Édes states that the most effective treatment also still lies in the field of the prevention of cardiovascular diseases. It is well known that it is difficult to put down the cigarette, so it's better if we do not take up the habit. But he also adds that largely because of improved cardiovascular care the life expectancy of males at birth now exceeds 70 years, while for women it is nearly 80.
The director of the clinic also stated that the management of chronic heart failure is related to a new type of compound - called ARNI - which represents a real breakthrough and a leap forward. The new drug has already been adopted in America, and introduction in European is underway.
The new active ingredient, heart disease and its risk factors and associated diseases will also be discussed at the XXI Debrecen Cardiology Days conference from March 2 to 5 in the Kölcsey Centre. The detailed program of the conference can be consulted
here
.
Press Office